Nagaland governor PB Acharya said the Look East Policy of the central government has much to offer to the North eastern states.
Inaugurating Ametchong village under Longleng district on Tuesday, the governor said Nagaland should be ready to avail the opportunities that come along with the Look East Policy to grow at par with the rest of country.
He also reiterated to the youth to take up skill development degrees and courses, saying attitude of job seekers should change to job givers.
"With such mindset, Nagaland will change for the better," Nagaland governor PB Acharya added.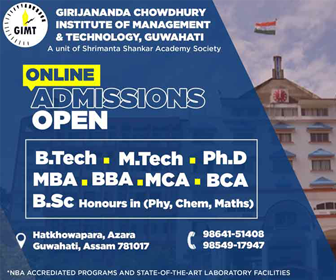 On Monday, he inaugurated Seluophe Model Village under Dimapur district.
Seluophe village was adopted as model village by Lok Sabha MP Neiphiu Rio under Sansad Adarsh Gram Yojana (SAGY) for implementing various developmental schemes of the government. Seluophe is the second village adopted by Rio, the first one being Longwa village under Mon district which he adopted last year.
Addressing the inaugural function at the newly constructed amphitheatre of Selouphe village, Acharya quoted Prime Minister Modi as saying "India belongs to villages and unless villages are developed, India will not develop."
With this vision Modi launched SAGY in 2014, he added. While expressing his appreciation to MP Rio for already adopting two villages in Nagaland, under SAGY, the governor felt that if the two MPs and  elected MLAs adopt five villages in five years (one village in a year) Nagaland will develop at a  fast pace.