The Dimasa Public Organisation Nagaland (DPON) has taken offence at the allegation of Dimasa National Council (DNC) that the Naga rebels committed atrocities on the Dimasas of Nagaland.
At an emergency meeting held here on Tuesday to take stock of the situation arising out of the allegation and to clarify the matter, the DPON said it had no knowledge about the existence of Dimasa National Council (DNC) and the demands put forth by it to the Centre.
According to DPON publicity secretary Amon Difoe, the DNC was formed by a few individuals without having the mandate of the people as per reports from Dimasa frontal organisations of Assam.
Strongly refuting and condemning the allegation of atrocities on the Dimasas of Nagaland by Naga rebels, the DPON said it was nothing but "a sinister design to create animosity between indigenous tribes". It appealed to everyone to avoid misunderstanding on the issue and maintain age-old cordial relationship among tribal communities.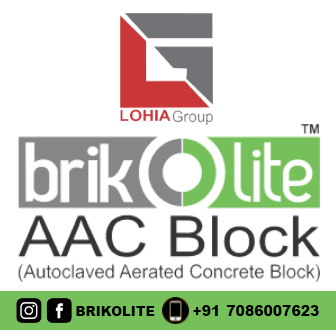 The DNC, reportedly, reiterated its demand in a memorandum to Union Home Minister Rajnath Singh on Monday for a separate 'Hirimbapur Autonomous State' including return of Dimapur to Assam.
DNC president Dhironjay Naiding reportedly stated:  "We, the members of Dimasa National Council also appraised the Government of the atrocities of the Naga rebels in some parts of our former territory and opposed the demand of separate Nagalim comprising the land of Assam. This move of Nagalim will be resisted at any cost by DNC. We will not lose an inch of our land…"
The group reportedly said to have included in their 10-point demands, setting up of a 'Hirimbapur Autonomous State' under Article 244 (A) by carving out the entire North Cachar Hills Autonomous Council (NCHAC) and three other historic Dimasa kingdoms including Dimapur, Maibang and Khashpur areas of adjoining Karbi Anglong, Hojai, Cachar, Hailakandi and Karimganj districts of Assam.
BJP MP from Tezpur Lok Sabha constituency Ram Prasad Sharma on Tuesday also demanded that Nagaland should immediately return Dimapur to Assam as it has no legal ownership over the commercial town.
His statement came against the backdrop of DNC's demand for merger of Dimapur with Assam on Monday.
Talking to Northeast Now, Sharma, who is also a lawyer, said, "Lease is a temporary arrangement for a fixed period. Lease cannot give full ownership right. And Nagaland has no ownership right on Dimapur; they should return it immediately."
The MP requested Assam Chief Minister Sarbananda Sonowal to claim the territory of present Dimapur district of Nagaland as the territory of Assam. "It was a mauza of Jorhat district. We have to take it back from Nagaland. We should claim the territory of Dimapur," Sharma said.
According to Sharma, Dimapur was leased out to Naga Hills for 30 years in 1918 for construction of railway lines. But after the lease period, Nagaland continued to occupy the land and even made Dimapur a district 'on its own'.