Even as it has been more than a decade since the 'Clean Election Campaign' was launched by the Nagaland Baptist Church Council (NBCC) and supported by the Naga students' bodies and civil society organisations prior to 2008 Nagaland Assembly elections, the State allegedly continues to bear the dubious distinction of having worst electoral malpractices in the country.
It has been alleged that 'Clean election', 'One man, one vote' remained mere slogans as this time round too one of the most "dubious and farce elections" were conducted in many parts of the State on Tuesday.
Heavy proxy voting, voter impersonation and multiple voting allegedly marked the polling day with men and women, especially young boys and girls, active inside the polling booths almost in the entire state, some of them allegedly voting for more than 10 times in different polling booths of the same polling station in favour of their candidates. It has been alleged that "all votes cast in exchange of money."
Booth capturing was also reported in some parts of the State while voter impersonation continued to be rampant during the polling on Tuesday. It has also been alleged that "there were also many reports of some voters casting votes in two constituencies by having the same photograph but different names".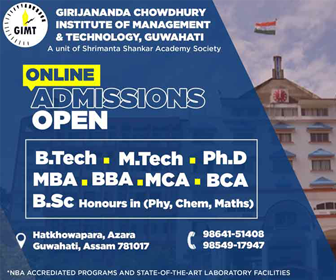 As is the usual practice, the supporters of candidates collect the voter slips from the electors, not all, by "paying handsome amount of money" that varies from party to party and candidate to candidate prior to the polling day. On the day of polling, the party workers are deputed at dawn much before the polling starts to cast the votes in the names of the voters from whom the voter slips are collected.
"All this was done in front of the very eyes of the polling officials much to the surprise of security forces deployed on polling duty from other States," alleged sources.
A retired Nagaland Police officer on condition of anonymity told this correspondent, "People want money and only money. They are not bothered about who wins."
"The Election Commission of India's efforts of installing CCTVs, webcasting and video recording of votes to ensure 'One man, one vote' proved to be a farce and total failure in this election too," sources alleged.
However, one significant aspect of the Nagaland Assembly polls 2018 held on February 27 was that Naga political groups were not reported to have interfered in the electoral process.
There were incidents of election-related violence in Mokokchung, Wokha and Zunheboto districts in which two persons lost their lives while many others were injured.
There was no report of election-related violence in Eastern Nagaln areas except explosion of a grenade in a polling booth in Tizit town under Mon district on Tuesday. One person sustained injury in the blast.