A total of 16 villages under Doyang Hydro-electric Project in Wokha district of Nagaland agreed to ban the use of explosives and poisonous substances for fishing at Doyang Reservoir and its surrounding areas.
This was decided at a seminar-cum-sensitization programme, organized by the Wokha district administration, on harmful use of explosives for fishing at the North Eastern Electric Power Corporation (NEEPCO) recreation hall at Doyang on Saturday, an official release stated on Monday.
The 16 villages are Ashaa, Pangti, Sungro, Sunglup, Yonchucho, Yikhum, Englan, Riphyim Old, Riphyim New, Thillong, Changsu Old, Changsu New, Ekhyoyan, Ronren, Meshangphen and Aree Old.
In his keynote address, Wokha Deputy Commissioner Manazir Jeelani Samoon said when it comes to enforcement with regard to conservation of indigenous fish species and fish productivity, the various authorities will strictly follow the laid down regulations to curb or control any illegal activities for the welfare and benefit of the community.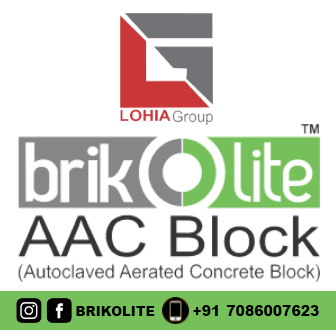 Stating that a concrete solution can be brought about only with the community participation, Samoon urged all the stakeholders to work together to eradicate harmful practices like use of explosives and chemicals for fishing so as to save our ecosystem.
He also said in order to improve the plight of the fishermen community, further deliberation will be held with all the affected villages, fisherman community and various departments during which an action plan will be formulated. He also requested the NEEPCO officials to extend necessary help from their end for the benefit of the affected villagers.
Speaking on the use of explosives for fishing and its impact on the environment, Wokha divisional forest officer Zuthunglo Patton, who was the resource person of the seminar, pointed out that destructive fishing practices destroy fish habitat. Patton appealed to the villagers to stop using explosives, poison or any other destructive practices for fishing.
She said it also affects the entire aquatic ecosystem, reduces fish stock which consequently causes loss to income of fishermen, loss of biodiversity, a decrease in aesthetic value, loss of tourism opportunities, injury or loss of human lives and also impacts the longevity of the dam.
District fishery officer Sentinaro dwelt on the topic 'destructive fishing practices'. She said various comprehensive studies over the years show that the ichthyofauna (related to fish) of Doyang river system is dwindling due to overexploitation and lack of conservational measures.
She said the use of illegal fishing techniques is one of the main reasons for the depletion of fish germplasm resources of the adjoining rivers and the reservoir. She added that an explosion under water destroys the underlying habitat that supports the fishes and that re-colonization or recovery of the damaged habitat is very slow and complete recovery may take several decades.