It was not a pleasant tour for biker couple from Malta, an island country in Europe – Deborah Azzopardi and Daryl Cauchi – when they entered in a village of Nagaland recently.
The biker couple has been on a round-the-world motorcycle trip.
According to the story posted by CarToq on Sunday, riding a Suzuki V-Strom 750, the couple toured India extensively over the past few months and is now on the way towards South East Asia.
The couple has currently been exploring the northeastern region of India before heading towards South East Asian countries.
But they had faced an unpleasant experience in Nagaland, when angry villagers allegedly prevented them from camping in their village in the northeastern State. However, a few kind villagers later allowed them to camp in the village.
CarToq posted the first person account of biker Deborah Azzopard.
Deborah Azzopard stated: "It was Sunday. As soon as we reached Khonoma, we saw a big group of people coming down from the church. We waited for them to pass."
She went on stating a guy with a bible in his hand immediately came up to us and with a steady, not so friendly tone said "Where are you going? What do you want? There's only the church there. Turn around!"
Deborah stated when they said they "came to see Khonoma", the group of people asked them to "Park the bike here and walk. Ask for a hotel up there."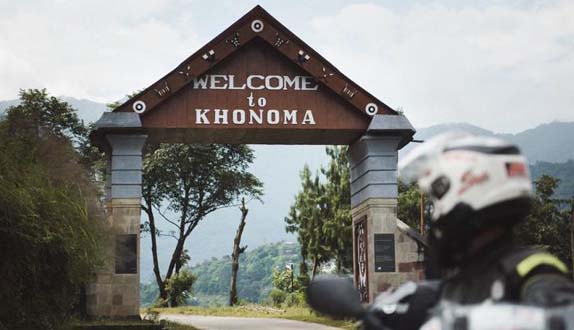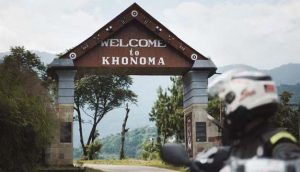 But as they "never leave the bike 'parked' when it's fully loaded", so they made their way to Dzuleke, another village close by.
They bought some snacks, and pitched their tent in a peaceful spot early afternoon.
"On Monday, we decided to stay there for another day. No locals bothered us, only friendly smiles," said Deborah.
It was very peaceful and were in no rush.  There were some locals close by, and they spent more than an hour talking to one of them, and it was interesting to learn some new things about Nagaland.
Deborah continued their story: "At around 4pm (it gets dark at 5pm), I was in the tent and I heard a guy talk to Daryl. He was telling him to go ask for permission to camp from the office (around 15kms of bad roads, mud and gravel), or else pack and leave."
Deborah alleged that "it was clear that the permission wasn't really the issue – these guys just wanted us out."
Khonoma is just 1 km away from Dzuleke Village.
"I heard someone slam his hand on the top box, voices suddenly raised and as soon as I went out of the tent, I saw two guys raising their fist towards Daryl," alleged Deborah.
She added, in seconds, 5 guys got all angry and violent "This is our village!! Go!! Leave".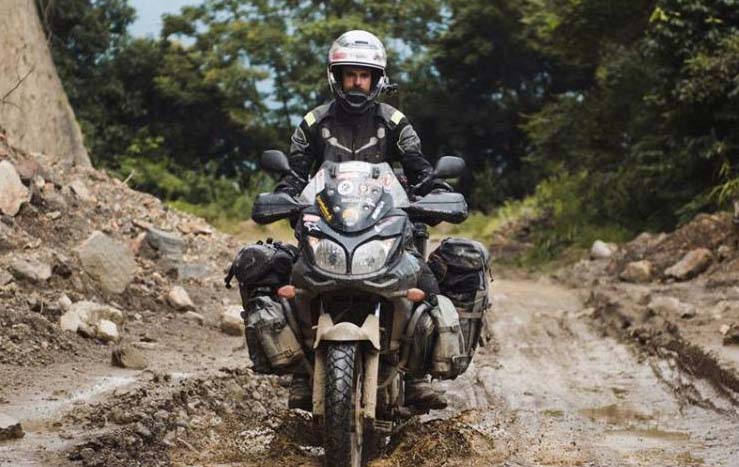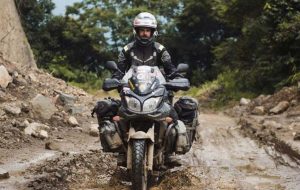 "A rush of panic took over me and I immediately started shouting "don't touch him!!!!", and the guy who was doing the main talking pushed me as well. This was the same guy who had just come out of the church with the Bible in his hand the previous day. He also mentioned he was the Youth Council President," Deborah added further.
Deborah stated that she was "shocked" at the turn of the situation and started crying with frustration and told them that this was the first encounter of the kind they "had in one year of travelling". They also asked them to let us pack in peace, and they left in about half an hour.
The couple pitched their tent again in Dzuleke, 2 kms away.
And again, she said, some locals approached then "when we were already sleeping, but this time, their concern was kind. They confirmed that we're fine, not lost and wished us a good night's sleep."
Deborah, while appealing to the people of Nagaland, stated: "Dear people of Nagaland, if you see this, spread the word, so that people like these, do not continue to shed a bad light on the Nagas."