The inter-state borders in Nagaland will continue to remain sealed till May 17 as a matter of abundant caution, the state government said in a notification on Monday.
The international border of the state with Myanmar will also continue to remain sealed.
The notification said except Bhandari sub-division in Wokha district, only movement of goods vehicles entering or transiting through the state will be allowed after proper medical screening of the drivers and attendants of those vehicles through designated entry and exit points.
The government has designated points of entry into and exit from the state for goods vehicles such as Naginimora and Tizit in Mon district, Tsutapela and Watiyongpang in Mokokchung district, Dilai Gate and New Field Gate in Dimapur district and Khuzama Gate in Kohima district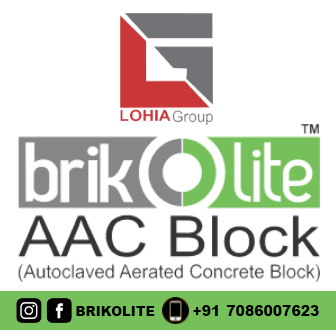 All other roads will remain closed.
Separate guidelines will be issued in respect of people from Nagaland returning to the state from other states or from abroad during this period.
The notification said inter-district movement of stranded persons in distress will be allowed in a regulated manner for a specific period. Separate guidelines will be issued for the same.
It said there will not be quarantining of persons entering a district or town or village from within anywhere in Nagaland as the whole state, till date, falls under Green Zone as per the criteria laid down by the Union ministry of health and family welfare.
Inter-district movement of commercial passenger vehicles will remain barred except vehicles carrying goods.
The notification said taxis and auto rickshaws will be permitted to ply with the condition that they carry not more than two and one passenger respectively.
Both the driver and passengers should wear masks and the driver should make mandatory provision for hand sanitizer failing which the permit will be cancelled.
Movement of passenger buses like city buses will continue to be prohibited.
The notification said the public will continue to strictly maintain social distancing and wearing of face mask.
Stand alone shops and outlets will be allowed to open as per normal hours while opening of market complexes, malls, departmental stores, will continue to be banned.
All schools and educational institutions, including home tutorials and vocational institutions, will continue to remain closed till further orders.
The movement of individuals for all non-essential activities will remain strictly prohibited between 5pm to 6am.
The notification said all deputy commissioners of the districts will issue orders under appropriate provisions of law such as prohibitory orders under Section 144 CrPC for this purpose and ensure strict compliance. In case of Dimapur district, the commissioner of police will issue the order in this connection.
It said inter-state buses for public transport, except as permitted by the Union ministry of home affairs, will remain prohibited.
The notification said inter-state movement of individuals except for medical reasons or for activities as permitted by the MHA.