Mizoram's main opposition party Zoram People's Movement (ZPM) and Bharatiya Janata Party (BJP) on Thursday urged the Election Commission of India (ECI) to defer bypoll to Serchhip assembly seat scheduled on April 17.
In a letter addressed to the chief election commissioner, ZPM said that the bypolls to Serchhip assembly constituency scheduled to be held on April 17 falls on Saturday which is a sanctified day dedicated for worship for certain Christian denominations in Mizoram especially Seventh Day Adventist church which follows sabbath.
It also said that the counting of votes for Serchhip seats also falls on Sunday, which is an important and holy day for the Christians.
The party urged the poll panel to defer both the polling date and counting date to other suitable days.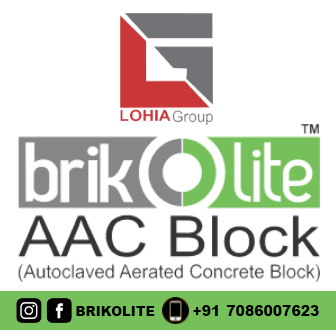 "It is, therefore, requested that these two days such as polling day and counting day may be postponed on other suitable dates for favour of Christians in India to maintain secularism," read the letter.
Meanwhile, state BJP also urged the poll panel to defer polling date and counting date as both fall on Saturday and Sunday, which are sacred days for the Christians.
A statement by the party said that the voter turnout percentage could be less if polling is held on Saturday because it is a sacred day and an important day for some churches in Mizoram.
"As a democratic country, we want both dates for the bypoll and counting for Serchhip seat be deferred to suitable dates," the statement said.
The Election Commission of India (ECI) on Tuesday announced bypolls to 2 parliamentary constituencies in two states and 14 assembly constituencies, including Serchhip, in 11 states to be held at the same time on April 17.
The last date for filing nomination papers for all the bypolls is fixed on March 30, while the last date for withdrawal is scheduled on April 3.
Scrutiny of nomination papers will be held on March 31.
According to an election official, a total of 19,433 electorates, including 10,278 will exercise their franchise in the Serchhip bypoll.
There are 29 polling stations in Serchhip assembly constituency, he said.
The bypoll to Serchhip seat was necessitated by the disqualification of incumbent MLA Lalduhoma, who won on independent ticket in the last assembly polls held in November 2018.
Lalduhoma was disqualified as a legislator in November last year under the anti-defection law.
The ruling Mizo National Front (MNF), main opposition Zoram People's Movement (ZPM) and Congress have already announced names of their candidates for the coming bypoll.
MNF has nominated party vice president and former Lok Sabha member and ex-MLA Vanlalzawma, while the ZPM will field its leader Lalduhoma to retain his seat.
Congress has nominated party leader P.C. Laltlansanga. Both the BJP and People's Conference (PC) party are yet to officially announce names of their candidates.
Party sources said that the BJP will field former state BJP spokesperson Lalhriatrenga Chhangte, while PC will field its vice president Vanlalruata.