Mizoram health minister Dr. R. Lalthangliana on Thursday said the state government will ramp up its Covid-19 facilities amid shortage as the state continues to register a spike in Covid-19 cases.
The health minister on Thursday convened a meeting with officials, churches, doctors and community leaders to review the current Covid-19 situation in the state.
He told the meeting that the state began to face a shortage of Covid-19 facilities like hospitals and Covid-19 Care Centres (CCCs) due to a spurt in Covid-19 cases as it grapples with the second wave of the pandemic.
"The utmost need now is to ramp up our facilities as the existing CCCs and Zoram Medical College (ZMC) is not sufficient to accommodate Covid-19 infected patients due to spike in cases," he said.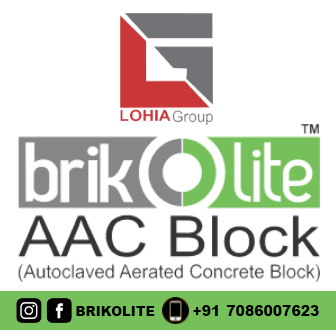 According to the health minister, Aizawl district alone has 433 active cases now, which is about 76 per cent of the total active cases in the state.
He said that about 98 per cent of patients are civilians while 2 per cent are personnel of security forces.
The health minister further said that the Covid-19 screening will be beefed up at Lengpui airport near Aizawl, Vairengte on the Mizoram-Assam border and in other entry points along the inter-state and international borders.
A consignment of 1 lakh doses of Covishield vaccine has arrived in the state on Wednesday and effort is on to procure more vaccines, he added.
The meeting decided to hold a separate meeting with churches to appeal to them to offer their halls as CCS to cope up with the facility crunch.
Normally, symptomatic patients are treated at ZMC while asymptomatic patients are put under care and observation at CCS in Mizoram.
Initially, ZMC was used as a Covid-19 dedicated hospital but the state lone medical college was opened for non-Covid-19 infected patients a few months back when the state's Covid-19 curve showed a downward trend.
Meanwhile, ruling Mizo National Front (MNF) MLA and state health and family welfare board chairman Dr ZR Thiamsanga said the government is mulling to re-declare ZMC as a dedicated Covid-19 hospital so that only Covid-19 infected patients are treated at the hospital-cum-medical college.
He said that the state now nominally has about 36 Covid-19 Care Centres to accommodate more than 2000 patients and most of them have become non-functional.
"We are mulling to re-active all the non-functional CCCs and we will also urge churches and community leaders to offer their halls for community Covid-19 care centre," he said.
According to a health official in ZMC, there are 6 beds Covid-ICU and 91 beds in COvid-19 wards at the medical college to treat Covid-19, infected patients.
At least 35 patients are currently undergoing Covid-19 treat at the medical college and 4 of them are admitted at ICU, she said.
Among the 4 patients at ICU, 2 are on a ventilator, she added.
Mizoram on Thursday reported 73 cases, pushing the state's Covid-19 caseload to 5,158.
The state now has 546 active cases while 4,600 people have recovered from the infection.
A total of 24 people were discharged from various CCS on Thursday. The Covid-19 death toll in the state is 12.