The Mizoram government has decided to ban fresh purchase of vehicles for all departments, barring few important officials.
A senior government official on Thursday said the government will outsource them to private firms, agencies or individuals as an austerity measure to limit expenditure on vehicles.
General Administration commissioner and secretary Ashish Kundra told Northeast Now that "The Government of Mizoram Vehicle Outsourcing Policy, 2019," which seeks to limit expenditure on purchase and maintenance of vehicles by outsourcing them to private firms and individuals, was approved by the meeting of council of ministers on November 8.
Once, the policy comes into effect, the purchase of new vehicles will be banned for all departments, boards or corporations, Autonomous District Councils and other bodies aided by the state government except for senior officer at the rank of secretary and above, VIP protocol vehicles, district deputy commissioners or magistrates and district superintendent of police, he said.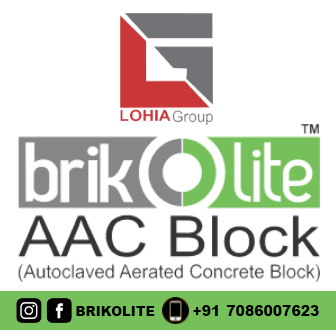 The policy will also not be applicable in high security offices and sensitive areas and about 50 per cent of Mizoram houses vehicles will also be exempted from the ambit of the provision, he said.
Under this policy, vehicles along with drivers will be outsourced to private firm firms, agencies or individuals, he added.
According to Kundra, the government has notified the policy and notice inviting expression of interest for empanelment of vehicles and drivers was floated recently.
The price ceiling for entitlement has been fixed at Rs 35,000 per month for level 13 and above and Rs 30,000 per month for level 12 and below, including pool vehicles.
The price ceiling will cover driver wages and any damage caused to the car due to any reason will be borne by the provider.
The government will separately provide POL to the outsourced vehicle.
Any interested firms, agencies or individuals will have to apply to the general administration department by paying a registration fee of Rs 1,000.
The application will thereafter be forwarded to the transport department, which will create a single-window interface and provide clearance within one a week on roadworthiness and other compliances as per law.
Kundra said that the registration process is dynamic and not a one-time exercise.
In order to assure quality, only vehicles registered not more than two years before the year of application are eligible for empanelment and under no circumstances will ply for more than six years, he said.
The outsourced vehicles must also have a GPS tracking device or a mobile-based GPS tracking system, he added.
Under this policy, a vehicle will be hired on 10 hours daily basis for an initial period of one year after which it will be reviewed at the discretion of the concerned hiring departments.
The outsourced vehicles will be used in the general pool of the department when the requisitioning officer is on leave or out of the station.
Kundra said that the existing government vehicles, which are in good running condition, will be allowed to ply for up to 8 years of registration and 1.5 lakh running km.
He said that revision of vehicle entitlement, which was approved by the cabinet, will be tabled again in the next cabinet meeting.