In a sudden turn of political event, five elected BJP councillors of the Chakma Autonomous District Council (CADC) have joined hands with Congress councillors to form CADC.
The Mizoram state BJP leadership was unaware of the political situation at Chawngte, the council headquarters of CADC. "We are surprised, we have been trying to contact our councillors at Chawngte but of no avail, it was already agreed that the BJP councillors would form council with MNF," Gary T Haokip, Mizoram state BJP secretary told Northeast Now.
Sources from Chawngte said BJP councillor Santi Jiban Chakma, who was elected from Chhotapansury constituency is poised to become the Chief Executive Member of the council. Reports said he has been elected as the leader of the Joint Legislature Party.
A Congress youth leader presently staying at Chawngte said both the Congress and the BJP councilors struck the deal at Chawngte tourist lodge.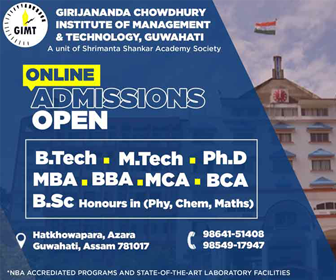 "Our leaders from Delhi and Guwahati are on their way to Aizawl to finalise our alliance with the MNF, we will wait for the arrival of our leaders and choke out our future move," Gary T Haokip, Mizoram state BJP secretary said.
Mizoram Pradesh Congress Committee treasurer Zodintluanga said that the alliance has nothing to do with Indian politics at higher level, "The coalition is solely for the good of the people of CADC," he said.
Only on Tuesday afternoon MNF president Zoramthanga said that his party would form the new CADC government with the help of the BJP councillors. The MNF party bagged majority seats in the elections winning eight seats, the Congress won six seats and the BJP won five seats.