Mizoram assembly on Thursday served a show cause notice to independent MLA and opposition leader Lalduhoma in the wake of complaints filed by ruling Mizo National Front (MNF) legislators seeking his disqualification from the state legislature for allegedly violating the Anti-Defection law.
Assembly secretary H. Lalrinawma said that a show cause notice was issued to the legislator to clarify on why he should not be disqualified and how he did not violate the constitution.
In the present tug of war between the ruling Mizo National Front (MNF) and main opposition Zoram People's Movement (ZPM), two MLAs from the MNF again on Thursday filed complaints with assembly speaker Lalrinliana Sailo against an independent MLA and opposition leader Lalduhoma, demanding the former to disqualify the latter for allegedly defecting to a political party, a party sources said.
Earlier on Tuesday, 10 legislators of the ruling party submitted similar complaints to the speaker asking him to remove Lalduhoma from the state legislature on grounds of violation of the Anti-Defection Law.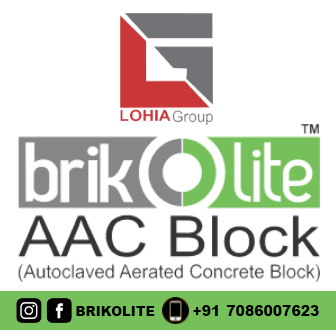 MNF vice president Vanlalzawma said that two MNF MLAs from Lunglei district- K. Pachhunga and Lallawmawma Tochhawng on Thursday submitted complaints against Lalduhoma, who was elected on independent ticket from Serchhip assembly seat in the last assembly polls held in November 2018.
The ruling MLAs alleged that Lalduhoma, who was elected as independent, has violated para 2(2) of 10th schedule of the Indian constitution by defecting to ZPM party, which was manifested by his actions.
"The MLA has been involved in ZPM party activities, attended the party offices and inducted new members into the party during functions held in the ZPM office in Aizawl and other places," the ruling MLAs alleged in their complaints.
Meanwhile, Lalduhoma alleged that a conspiracy is being hatched by MNF top brass to remove him from the state assembly due to his efforts to check and show the right path to the MNF led state government.
He alleged that MNF president and chief minister Zoramthanga had instructed the 12 MLAs to sign and submit the complaint letters.
"It is all conceived and planned by the chief minister. He sees me as a great obstacle to his rule and wans me to be removed," the former MP alleged.
Reacting to the complaints, Lalduhoma reiterated that he did not defect to any other party as he continued to maintain his allegiance to the ZPM since its formation in 2017.
He said that he along with 38 ZPM candidates has to contest on independent tickets as the party has not obtained registration from the Election Commission at the time of the 2018 assembly polls.
The IPS officer turned politician also reiterated that his party will move to a law court if he was disqualified by the speaker.
Citing that he would contest if a by-election is held, the 71-year-old leader said, "People will give us a strong mandate because of un-Christian act by the ruling party."