United Democratic Party (UDP) will raise the need to go back to paper ballot in the ensuing Assembly polls during the meeting with the Election Commission of India on Friday.
During the two-day meeting, the Election Commission officials will meet political parties, SPs and DCs and excise and income tax officials.
UDP leader Bindo Lanong said the party would take up the pending issue with the officials.
Lanong while reiterating the need to re-introduce ballot paper in the 2018 Assembly polls, said if the United States can use ballot paper for the presidential election, 'why cannot a small state like Meghalaya use the same'.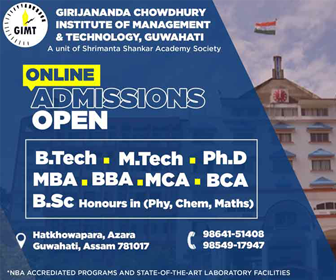 He also came down heavily on National People's Party state president WR Kharlukhi who has been advocating the use of EVMs.
The UDP leader also reminded that NPP legislator James Sangma had in 2013 said 'EVMs could not be relied upon'.
"This means that the party president is going against the views of the party legislator and this is a contradiction," Lanong said.
Lanong also alleged NPP echoes Bharatiya Janata Party's (BJP) views as far as the choice of EVMs is concerned.
Meanwhile, the total number of voters has touched 18 lakh in Meghalaya.
The target has been achieved through a series of awareness campaigns initiated by the State Election Department to enrol the just eighteens in the voters' list.
Chief Electoral Officer Frederick Kharkongor disclosed while till September 27 this year, the number of registered voters was 17,68,000, another 32,000 were added till December 19.
As per the September data, female voters (8.93 lakh) are more than their male counterparts (8.75 lakh) and in percentage it is 50.52 per cent and 49.48 per cent respectively.