Two legislators in Meghalaya who are part of the ruling coalition – Meghalaya Democratic Alliance (MDA) have formed their own alliance named Meghalaya United Front (MUF).
The two legislators include lone NCP MLA from Gambegre constituency, Saleng A. Sangma and Independent MLA from Nongkrem, Lambor Malngiang.
Saleng and Lambor are supporting the MDA government led by the National People's Party (NPP) under the leadership of Chief Minister, Conrad K Sangma.
"The purpose of forming the front (MUF) is to be in one team and we want to help each other," Saleng said.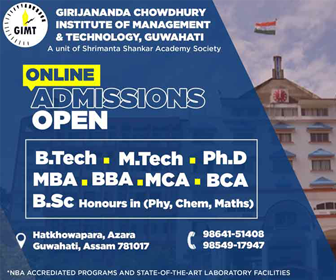 The MDA government is formed by six parties – NPP, United Democratic Party (UDP), People's Democratic Front (PDF), Hill State People's Democratic Party (HSPDP), BJP, NCP and Independents.
Including the Speaker, the MDA coalition has a total of 35 members in the 60-member Assembly.
The NPP has 19 MLAs, UDP has six including the Speaker, PDF has 4, BJP has 2, HSPDP has 2 and Independents has 2.