On his first day in office after swearing in as the Chief Minister of the five-party coalition Meghalaya Democratic Alliance (MDA) government, Conrad K Sangma on Tuesday said that a committee would be formed comprising representatives from various parties and legislature parties to work on issues that various political parties raised during the elections.
Talking to media persons, after taking charge as the 12th CM of Meghalaya, Conrad K Sangma promised to come up with a common minimum programme by incorporating agendas of all political parties that form the government and assured of working as a team to overcome challenges that the multi-party coalition government may face.
"We will form a committee and work out accordingly in as far as the common minimum programme of all parties is concerned," the newly-appointed CM said, while thanking the coalition partners and people of the state for their reposing faith in the National People's Party (NPP) to lead the government.
Admitting that running a coalition government is not an easy task, the NPP national president also said that there would be no big or small partner when comes to decision making, as all partners are equal.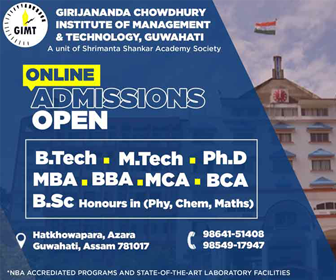 "If we are saying there are no challenges and difference then it means we are running away from the truth. I assure that we will work for the overall development of the state and ensure that we have a strong governance," said Conrad Sangma.
Asked about performance of the last Congress-led government, the CM said, "We are here not to put blame or find fault, but try our best to find solution to various problems. It does not help blaming anybody and it our responsibility to find out solution and set things in right way."
He added, "It is not easy to bring change to everything at one shot and we need to work together as a team to overcome all challenges in our way. When the commitment is there, I know we would be able to provide stability since the team is good."
On financial position of the State, Conrad termed it a "tough situation".
"We have financial issue and it is a tough situation. We also have sector-wise problems that we need to address," he said, while stressing the need to mobile resources and uses it productively.
Conrad Sangma also spoke about proper implementation of the State and Central schemes, improving road infrastructure to strengthen rural connectivity, improving education and solve teachers problems, agriculture, tourism, healthcare, tackling law and order and deal militancy problem with multi-prong approaches, besides addressing issues related to influx.
Regarding the ban on coal mining in the State, Conrad said, the issue has multi-layer problems, but he assured of finding out ways and means to end the problem.
He also assured that the State would follow up with the Centre on the need to invoke Para 12 A (b) of the Sixth Schedule through a presidential notification to exempt Meghalaya from the Central laws related to mining.