Former union minister of state Agatha K Sangma, contesting from the prestigious South Tura constituency in Meghalaya once represented by her later father Purno Agitok Sangma, is of the view that South Tura needs "an active legislator" to tackle the looming crisis of underdevelopment plaguing the constituency.
In an interview with Northeast Now the former Tura MP said, "2018 election is very crucial not just for NPP but for the state of Meghalaya as well. The state has not seen the kind of development it deserves. The state is lagging behind in all spheres be it health, education or infrastructure – poor roads, lack of basic amenities in schools and hospitals".
Agatha said she is contesting the election to be a part of the new government that has an agenda and a vision for the state. "We want to ensure concrete development that is precisely the reason I choose to come back to politics and serve the people of my state".
Agatha had vacated her seat to allow her late father to contest Lok Sabha election in 2014. In 2016, after the demise of Purno Sangma, Agatha's brother Conrad K Sangma took over the reign of National People's Party and contested the polls and won the by-election with a thumping majority defeating Meghalaya chief minister Mukul Sangma's legislator wife Dikkanchi D Shira.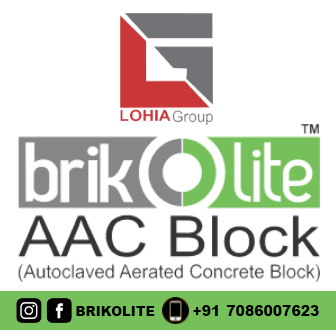 At 27, Agatha was the youngest parliamentarian and a union minister.
"I was extremely lucky to be the Member of Parliament at a young age and a central minister. I met different people and visited a lot of places during my tenure as an MP. I have learnt a lot from different parts of the world. I feel that my experience would enable me to bring good to the people of South Tura and the state of Meghalaya", Agatha said.
Terming South Tura as "hub" of entire Garo hills, Agatha said, "The constituency has been left behind. Wherever I go, people raise their concern for bad roads, water problems and basic facilities which are absent or lacking. We have to build infrastructure to improve the quality of life that is the only way we can say that we are a developed state".
Agatha is of the view that an urban constituency like South Tura cannot grow or develop with just MLA scheme of Rs 2 crore. "The MLA scheme will not be enough to develop Tura, we have to be a bit concern and find appropriate schemes and integrate it for the development of the constituency," Agatha added.
A graduate in law and master in Environment Management from Nottingham University, U.K, Agatha has solution to pertinent problems of South Tura constituency.
"During my childhood, I could hardly see any pollution but today our environment has degraded. Our water source is polluted, there is no waste disposal system and too much of plastic use," Agatha said, while asserting her agenda and priority for town beautification, livable and improve the quality of the environment.
Harping on the advancement of technology, Agatha said, "We have to make investment in cost effective rainwater harvesting and maximize the use of rainwater, which will go a long way in providing solution to the water problems".
Her other areas of concern are – street light to make the town safer, investment for broader and better quality roads, library and computer centres for students, indoor stadium for children, infrastructure for music and sports to tap the potential talents of the youth.
"I do not see any political party with a vision and a plan except NPP. We have a pure intention to work for the people. People of Meghalaya should give an opportunity to NPP because we have leaders from diverse background with booming ideas and experience who are willing to make a difference for the state. We want to rectify what wrong has been done", Agatha concluded.