A preview screening of a short movie 'La Mana' or 'Not Allowed' will be held at the Department of Journalism and Mass Communication,  English & Foreign Languages University,  Shillong Campus at Umsing Mawkynroh on Wednesday at 3:30 pm.
The duration of the movie in Khasi and English language is 38 minutes.
The synopsis of the movie reads: The streets of Shillong are fraught with arguments… A Bihari filmmaker married to a Khasi finds himself using the phrase as the title of his new documentary to start discussions on the much-debated topic, the existential crisis of the hill tribe.
Are the men of the Indian plains stealing Khasi women's affections?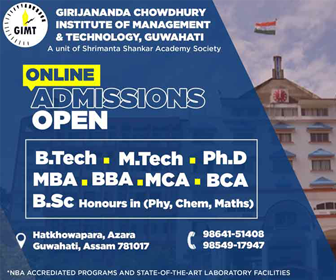 Will the influx of outsiders and mixed marriages prove apocalyptic for the indigenous people?
Is matrilineality a curse in disguise?
Amidst the night filled with rum, music, poetry, local cable TV, social media and love, La Mana / Not Allowed explores the marginal multicultural dreams of Khasi Shillong.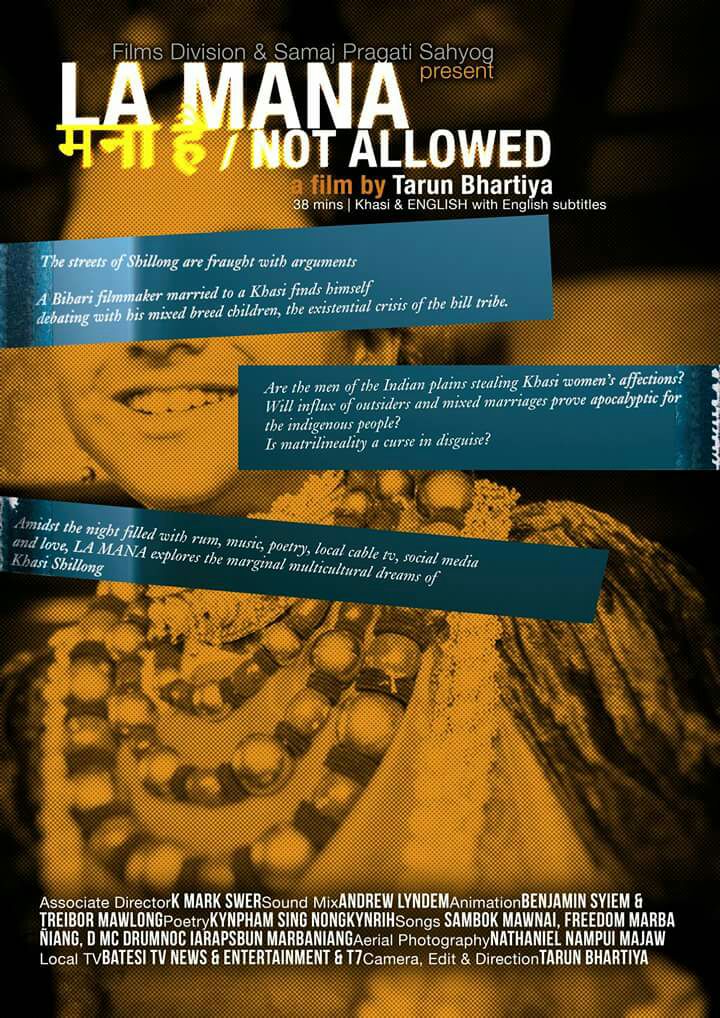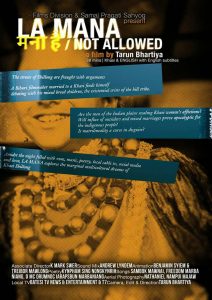 Produced by Films Division with Samaj Pragati Sahyog, the short film is directed by eminent documentary filmmaker Tarun Bharatiya.
Bharatiya has also done the cinematography and editing of the movie.
K Mark Swer is the associate director, while sound mixing has been done by Andrew Lyndem.
The animation has been done by  Benjamin Syiem and Treibor Mawlong, while aerial photography has been done by Nathaniel Nampui Majaw.
A poem used in the short film is by Kynpham Sing Nongkynrih,while songs are being rendered by Sambok Mawnai, Freedom Marba Ñiang, D Mc Drumnoc and Iarapsbun Marbaniang.