The North-Eastern Hill University Teachers' Association (NEHUTA) organized an online panel discussion on the importance of the new National Education Policy (NEP) and its implementation in the context of the Northeast.
NEHU VC Prof.P.S.Shukla made a thorough presentation on progressive and beneficial aspects of NEP.
He referred to NEP's proposed seamless mobility of students across disciplines and universities, multiple entries and exit points, flexible teaching-learning procedures and overall, removal of rigid boundaries in evolving a choice-based curricular and degree framework.
Prof.S.M.Sungoh, a noted educationist from NEHU presented in great detail about the framework of NEP.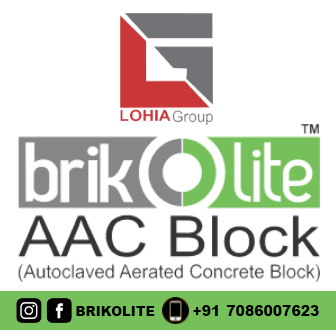 She contributed a comprehensive roadmap of curriculum development and institutional restructuring for integrated teaching-learning research and funding prospects, which is embedded in the NEP.
She emphasized how NEP promises to facilitate access and equity for education to the socio-economically disadvantaged and argued for the need for greater inclusive education by putting larger thrust on gender and disability studies as well as by incorporating greater participation for gender, especially disabled and disadvantaged in every segment of higher education as laid out in the NEP.
Prof. Nandita Narain from Delhi University and ex-President of Federation of Central Universities' Teachers' Association emphasized the need for a critical assessment of ground realities.
She pointed to many ills of the present system, especially the absence of facilities in having a large class, which grew larger with OBC reservations.
She also pointed out the grim picture of the digital divide and the fall of transmission of proper educational content in the online system of education.
She emphasized the need for a critical mass of scholars and intellectuals who would not only develop a greater sensitivity towards where the system of education leaves various sections high and dry, but also raise voice for recruitment of teachers on a permanent basis as NEP plans for massive expansion.
She raised the demand for spending minimally 10% of the total budget outlay for education so that public-funded education is not commercialized and access to education is equitable to all sections of Indian society.
Prof. D.V.Kumar, a noted sociologist from NEHU, who just published a celebrated book on the Idea of University brought out the positive and the negative aspects of the NEP.
He wondered how beautiful it would be to see a large inter-disciplinary framework of education when a humanities students can learn Physics or a student of Physics can learn History, which, according to him, would be able to create a much more balanced and equipped generation of learners, teachers and researchers.
Professor Nikhil Chrungoo, a veteran scientist and a noted educationist pointed out several lines of possibilities emerging from the process of implementation of multidisciplinary education structure, which requires internal reform and readjustments of the relevant kind.
The problem of access in online classes requires urgent creation of the very best infrastructure so that the issues of maintenance of quality are properly sorted out, he said.
Prof. H.Srikanth focused his discussion in the context of NIRF ranking and emphasized developing appropriate pedagogy and incorporation of ethical standards as worked out in the NEP.
He emphasized on retention of diversity and the removal of existing gaps and inequalities between metropolitan universities and universities located in other nook and corner of the country.
Prof. O.P.Singh, a noted environment scientist pointed out the need for step-by-step implementation starting with secondary and post-secondary to honors' programmes so that foundations of students are strengthened by way of a basic teaching-learning framework.
Prof. Donkupar Syiem, Prof. Xavier P. Mao, Dr. Marbhador M Khymdeit and Dr. Prasenjit Biswas as co-ordinators from NEHUTA announced that the NEHUTA, as a leading body of academics in the Northeast shall organize bigger symposiums and discussion forums to make many more participants present their views on NEP.