Meghalaya Chief Minister Mukul Sangma won Assembly polls by a huge margin of over 8110 votes in his home turf Ampati constituency in South West Garo Hills.
He defeated BJP's Bakul Hajong. Mukul secured 16727 votes, while Bakul got 8617 votes.
Sangma also won from Songsak constituency defeating his nearest National People's Party (NPP) rival Nihim D Shira by 1,830 votes.
NPP, which won two seats in Garo hills in 2013 election have significantly improved its tally. However, the biggest setback for NPP is the defeat of sitting NPP legislator Nihim D. Shira, who lost to Mukul Sangma (Congress), by a margin of 1830 votes.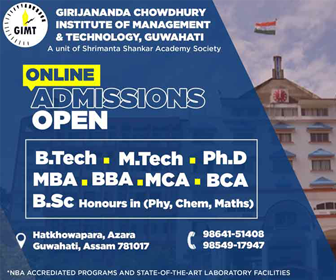 The prestigious South Tura constituency, which was once represented by late Purno Agitok Sangma, was won by former union minister of state Agatha K. Sangma by a margin of 1603 votes defeating BJP candidate Billykid Sangma. Agatha polled 6499 votes, while Billykid polled 1603 votes.
Sitting Congress legislator from North Tura Noverfield Marak of Congress lost to former Meghalaya Rajya Sabha MP Thomas A. Sangma of NPP. Thomas secured 6487 votes, while Noverfield secured 4391 votes. The margin is 2096 votes.
Mukul's wife, sitting legislator of Mahendraganj Dikkanchi D. Shira won the seat with a comfortable margin defeating BJP candidate Premananda Koch by 7861 votes.
Sitting Phulbari legislator of the Congress and speaker of Meghalaya assembly Abu Taheer Mondal lost to NPP's S. G. Esmatur Momin.
Former chief minister Salseng C. Marak lost the election to Timothy D. Shira of NPP. A veteran Congress leader Salseng secured 4957 votes, while NPP's Timothy secured 6720.
BJP failed to win single seat in Garo hills, where it contested in 22 seats. In Garo hills BJP's national president Amit Shah and Prime Minister Narendra Modi had campaigned for its candidates.
In Ampati, BJP candidate Bakul Hajong was in close contest with Chief Minister Mukul Sangma and in South Tura Billykid Sangma was in close fight with NPP's Agatha K. Sangma.
Rahinath Barchung, who was denied party ticket by BJP ticket, came a close second in the contest.
In Raksamgre, Edmund K Sangma, who was denied BJP ticket came third, and BJP candidate Janathan Rabha of the BJP came fourth.
The BJP though was competitive in quite a few seats, including Dalu and Salmanpara where their candidates stood third in both.
Elsewhere though, the party was literally decimated despite the wide nature of the campaigns conducted by the leaders of the party in Garo Hills.