A total of 80,000 first time voters will exercise their franchise in both Shillong and Tura Lok Sabha constituencies and by-election to Selsella Assembly seat as the State goes to polls on Thursday to decide the fate of 13 candidates.
Including first time voters, the State has a total of 19,14,795 voters – 9,49,621 male and 9,65,174 female.
Shillong has a total of 11,97,806 voters – 5,86,092 male and 6,11,714 female – and Tura has 7,16,989 voters – 3,63,529 male and 3,53,460 female.
In the 2014 Lok Sabha polls, the voter turnout was around 62 per cent in Shillong, and around 70 per cent in Tura.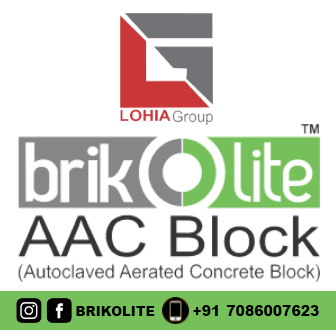 There are 3,167 polling booths including 60 polling stations manned only by women officials.
There are 2,053 polling stations in Shillong parliamentary seat, and 1,114 polling stations in Tura parliamentary constituency, including 50 polling booths under Selsella Assembly constituency.
All polling officials have left for their respective polling booths on Wednesday.
Altogether, 12,768 polling officials have been assigned for conducting the elections including 300 officials for 50 polling booths in Selsella Assembly seat.
"We expect a peaceful and smooth conduct of polls in both the Lok Sabha seats and Selsella Assembly seat. However our challenges is the weather which we don't have any control," chief electoral officer, F R Kharkongor said on the eve of polling.
As many as 40 companies of Central Armed Police Force have been deployed in various polling stations across the state for the smooth conduct of polls.
Meghalaya has a total of 4,686 voters who are persons with disabilities, including 800 visually impaired voters.  The Election Commission has also introduced braille elector photo identity card (EPIC) and special Braille ballot papers will be used in each polling booth in the state to ensure inclusive elections.
There are six candidates who include sitting Congress Lok Sabha member, Vincent H Pala, BJP candidate, Sanbor Shullai, UDP's Jemino Mawthoh and three Independents – T H S Bonney, Romeo Phira Ranee and Samuel Hashah from Shillong constituency.
From Tura constituency, former Chief Minister, Mukul Sangma of the Congress, former Union Minister, Agatha K Sangma of the ruling NPP, and Rikman G Momin of the BJP are in the fray.
From Selsella Assembly constituency by-election, four candidates are in the fray – Ferlin CA Sangma of the NPP, June Eliana R. Marak of the Congress, Sayeedullah Nongrum of the United Democratic Party and Adorsho Sangma of the BJP.