The election dates for the ensuing Assembly elections in Meghalaya will be announced around second week of January next year.
The Chief Electoral Officer of the State, Frederick Kharkongor while interacting with the media on Christmas eve said the full team of the Election Commission of India (ECI) led by Chief Election Commissioner A K Joti, that visited the state recently, was happy with the poll preparedness.
The Election Commission is expected to announce the date of the polls somewhere during the second week of January, he added.
It is mandatory for the Election Commission to minutely analyse all aspects, including religious festivals and board examinations, before deciding on the date of elections.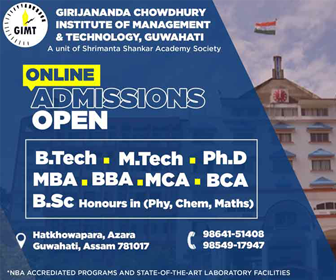 Earlier, political parties here had urged the Election Commission to avoid clash of election dates with religious festivals and board examinations schedule.
Usually the Election Commission gives maximum of 45 days and minimum of 21 days for the polls. "We expect the announcement to come in the first or later part of January second week," Kharkongor said.
In 2013, the Election Commission had announced the two-phase polls for three northeastern states – Meghalaya, Tripura and Nagaland – on January 11.
On that occasion, the polling date for Meghalaya and Nagaland was February 23 while it was February 14 for Tripura. Counting for all the three states was held on February 28.
Kharkongor said another round of meeting with the political parties will be held sometime in January to clear the doubts, if any, about EVMs and VVPAT.
As many as 4,400 VVPAT machines have arrived in the state and Meghalaya already has 4,800 EVMs.
The tenure of the present Meghalaya Assembly ends on March 6, 2018.
Elections will be held for all the 60 seats in the State. The ruling Congress has already decided to contest all the seats with Chief Minsiter Mukul Sangma contesting from two seats – Ampati and Songsak Assembly constituencies.
The Bharatiya Janata Party (BJP) is aiming high to increase its presence in the North-east by wresting power in Meghalaya.