The Meghalaya State Planning Board will come out with a white paper on the implementation of various programmes under the Integrated Basin Development and Livelihood Promotion (IBDLP).
IBDLP programme was launched by the previous Congress-led government under the leadership of former Chief Minister, Mukul Sangma as a state flagship programme in 2012 to create a state-wide institutional ecosystem for ecologically sustainable and economically inclusive development in Meghalaya.
State Planning Board chairman, Lambor Malniang said that the board has been asked to come out with a white paper and the Board has also asked for reports within May 15 from various departments involving in the implementation of IBDLP activities and amount that has been sanctioned in the last seven years.
The Board will also hold a review meeting on IBDLP on May 7. State Chief Minister, Conrad K Sangma will also attend the review meeting.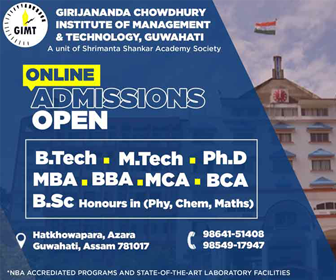 "After studying in details, the Board will come out with the white paper on IBDLP and submit it to the government," Malngiang said.
According to Malngiang, certain projects that could not benefit the people of the State will be done away with.
Meanwhile, Malngiang said that the Board will also reduce political appointees, adding that the Board would have experts like economists, environmentalists, academicians, agriculturists and officials of the State Government.