The Meghalaya Pradesh Congress Committee (MPCC) is all set to finalize the list of candidates for ensuing Assembly elections by December-end.
The Congress is also expected to get at least six Independents in its fold.
On the other hand, Chief Minister Mukul Sangma has confirmed that he would contest the upcoming Assembly polls from both Songsak and Ampati constituencies.
The Chief Minister stated that he is not bothered about National People's Party (NPP) candidates fielded against him at Ampati or Songsak. "How is it relevant to me," Sangma told the media.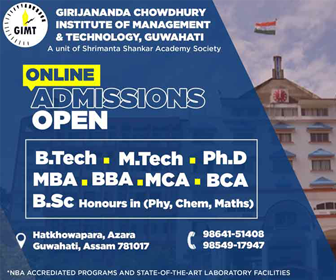 Meanwhile, the names of the aspiring candidates submitted by the block committees to the district panels were forwarded to the state leadership.
The general secretary in-charge elections, Polycarp Marak said on Tuesday that the district Congress committees have already submitted the list of candidates to the MPCC.
"I have asked for the meeting of the state election committee on December 16 to finalize the candidates", Marak said.
He also said the party wanted to ensure early announcement of the names of the candidates.
Congress leader and Cabinet minister Deborah Marak, who is the member of the party's election committee, said the panel is expected to meet mid-December to examine the names.
After the scrutiny, the names will be sent to AICC for approval.
There was a delay in finalizing the names as some Congress legislators are not contesting the 2018 polls.
Recently, Congress member Comingone Ymbon resigned as minister and is set to join NPP.
Another delay is that the party is waiting for the entry of six Independents who had already made a commitment to join the Congress.
Notably, the Supreme Court on Monday agreed to hear a petition by one Ashwini Kumar Upadhyay seeking quashing of provisions under the Representation of People Act, 1951, which allow a person to contest election for the same office from two constituencies at the same time.