The opposition Congress has decided to launch a statewide protest against the idea floated by Meghalaya Chief Minister Conrad K Sangma to issue work permit to Bangladeshi nationals.
While addressing media persons at the Congress Bhavan here on Thursday, former Chief Minister and the Leader of the Opposition in Meghalaya Assembly, Mukul Sangma said from Saturday onwards, the party would begin its statewide protest? against the idea of the Chief Minister? "as it is not acceptable to the people of Meghalaya and it is a concern being shared by other States in the Northeast also."
"We will begin the protest from Shillong, the State capital and Mendipathar in North Garo Hills on Saturday," Mukul Sangma said.
Former CM Mukul Sangma said that he would join the protest at Mendipathar while in Shillong, other party leaders would lead the protest.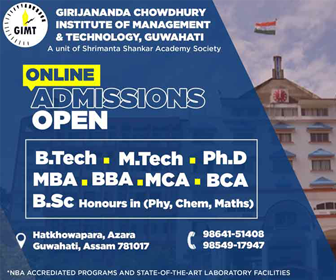 Mukul Sangma questioned the intention of the CM for coming up with such an idea of issuing work permit to foreign nationals in the name of promoting trade and commerce with the neighbouring country.
"Are we not aware of the fact that there is enough work force in the State and our youths have to move out of the State and beyond the Northeast looking for job opportunities,?" Sangma asked.
Stating that the idea of issuing work permit to foreigners evolves like a volcano within one month of the formation of the Meghalaya Democratic Alliance (MDA) government, Mukul Sangma asked, "Where has this idea come from? Whether he has authored some books how to promote economic development by issuing work permit to Bangladeshi nationals?"
Terming the idea as 'disastrous' to the people of Meghalaya and would have serious ramifications to the Northeast and the nation as a whole, Mukul Sangma sought to know if the National People's Party (NPP) or other parties that are part of the MDA coalition government has indicated this idea in their respective election manifesto.
"The people of the State did not expect this idea to come from the government and in the preceding years, we had engaged with various groups and stakeholders on the issue of influx and illegal immigration and decided to come up with strong mechanisms to tackle this issue," said Sangma.