The Lok Janshakti Party (LJP) is all set to fight the ensuing Assembly elections in Meghalaya on its own strength.
The state unit of LJP is banking on honest candidates with clean images to woo the voters of the State.
The Meghalaya state president of LJP, Jamil Ahmed, told the media that the party is all geared up for massive campaign across the state with national leaders of the party visiting the state for campaign in the run up to the Assembly elections of 2018.
He said that there was no dearth of leaders in the central committee of the party which included national president of LJP, Ram Vilas Paswan, his son Chirag Paswan, national secretary Abdul Khaliq among other prominent leaders like Sanjay Saraf and MPs.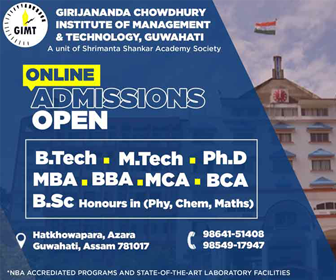 The Union Ministry of Consumer Affairs, Food and Public Distribution is currently held by Ram Vilas Paswan.
All these leaders would visit the State and address election rallies at various places across the State in the month of January next year to garner support of the people.
Speaking about his party's poll preparedness, Ahmed said the party was banking on candidates with good morals and chose to steer clear of potential candidates who would bring disrepute to the party.
"We are looking for clean, honest candidates," he said and expressed disappointment that most of the major political parties are projecting candidates with dubious records lacking basic characters of honesty and simplicity.
He also added though the party has initially planned to field candidates in around 35-40 seats, but the party is cautiously selecting potential candidates on the basis of the set criteria of 'clean and honest candidates'.
He also said, the list of entire candidates will be announced soon. The party has named only five candidates till date.
The five candidates are Banrilang Jungai from Jowai, Donlang Nongbri, who is also the district president of East Khasi Hills, will contest from Mawlai, Tony Marbaniang, the working youth president, will contest from North Shillong, Denis Tynsiar from Pynursla and Arelitha K Sangma from Selsella.
Ahmed said, these five candidates have fit in the criteria set by the party to present a clean and honest image of the party.
Regarding post-poll and pre-poll alliances, Ahmed said that the party had not given any thought on the matter. He also said right now he is concentrating on preparing the party's poll manifesto which will be released soon as soon as the Election Commission of India announces the election dates.