The Election Commission of India (ECI) has convened a meeting on January 1, 2018 to discuss the date of announcement of the ensuing Assembly elections in Meghalaya.
An official of the ECI said from Delhi that no decision was taken on the announcement of the polls yet and the dates might be finalized in the January 1, 2018 meeting.
"The officials will attend duty only on January 1," he said.
In the 2013 polls, the ECI had declared the election date on January 11 that year, fixing the date of polls on February 23.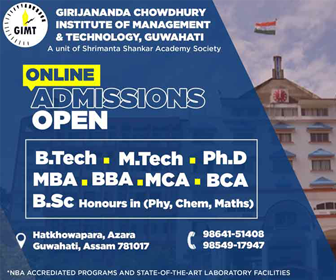 While the ECI is expected to announce the poll date either in the first or second part of January the national political parties are yet to meet to finalize the names of candidates to be fielded in the upcoming Assembly elections in the State.
The election committee of the Congress is yet to hold any single meeting to discuss the release of candidates' list.
"Since many party leaders and legislators are out of station, the election committee has not met," a state Congress party insider said.
The Bharatiya Janata Party (BJP) has also not declared the names of contesting candidates as any meeting to discuss the candidates is likely to be held in the first week of January first week as the State in a festive mood since Christmas.
While Congress will field candidates in all the 60 seats, the plan of BJP is to contest in winnable Assembly constituencies.
Other political parties of the State including NPP, UDP-HSPDP combine, PDF and KHNAM have already declared the names of many of their candidates.
Meanwhile, BJP national president Amit Shah is scheduled to visit the poll-bound state on January 6 next year.
A state BJP leader said that as per the tentative programme, he may address an election rally in West Garo Hills on January 6 and travel to Shillong in the evening to inaugurate the party office.
Earlier, on several occasions, Shah had postponed his visit to the state.