Meghalaya government has assured to examine the demand to increase the upper age limit for candidates appearing the Meghalaya Civil Service examinations.
A discussion on the issue was brought in the form of a resolution in Assembly by North Shillong legislator Adelbert Nongrum demanding that the upper age limit be increased from 32 to 45 years for scheduled tribes and scheduled castes.
Nongrum said increasing the upper age limit will not only pave the way for qualified candidates to participate in the examinations but also create advantage for administrative efficiency.
Pointing out that in some states of the Northeast the upper age limit for candidates is 40 and 42 years, Nongrum asked the government to implement the demand according to the Section 9 para (ii) of the Meghalaya Civil Service Rules, 1975.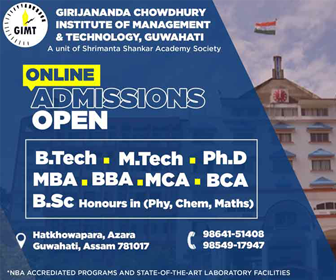 Section 9 para (ii) of the service rules states that "the upper age limit may be relaxed in respect of candidates belonging to special categories in accordance with any general or special order issued by the government from time to time."
Nongrum also expressed concern over the long gap which took more than a decade to conduct the state civil service examinations.
MLA from Chokpot constituency, Lazarus Sangma also supported the resolution.
In his reply, Chief Minister Conrad K Sangma admitted that enhancement of the upper age limit to 45 years would give a fair chance to more aspiring candidates who have completed their minimum prescribed qualifications as well as give second opportunity to unsuccessful candidates of the preceding competitive examinations.
But Conrad said if the upper age limit is increased to 45 years, a person would have only about 13 years of service considering that the retiring age is 58, and there would be less time to garner experience for efficient service delivery and less promotion avenues.
However the chief minister said, "the matter of increasing upper age limit is being examined by the government and decision will be arrived at by taking into consideration all aspects of the matter."