Thma U Rangli Juki and Workers' Power of Meghalaya have urged the Meghalaya chief minister Conrad K Sangma to financially support the working classes of the state so that they can adopt 'social distancing'.
The two organisations have suggested the Meghalaya chief minister that free rations be increased and distributed for the BPL families through the existing PDS systems.
To ensure that everyone, including the poor, can adopt 'social distancing' as called by the government to prevent the spread of coronavirus, the two organizations in a letter to the Meghalaya chief minister have made several other suggestions.
"We are in solidarity with the efforts of the state to confront the global crisis wrought by the novel corona virus," the letter by Mantre Passah, co-ordinator, Thma U Rangli Juki and Kenneth Swer, secretary, Workers' Power of Meghalaya, said.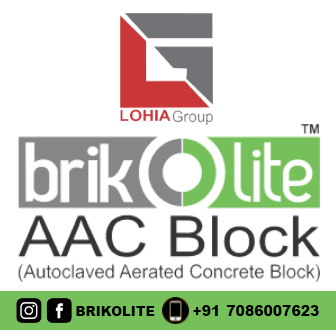 It said, "It is only by social solidarity and by thinking beyond our individual safety that we can come out of this crisis with our social fabric intact."
Stating that "if communities together are not safe, no individual is safe, the two organizations said, "If the working classes, disadvantaged and poor are not able to take safety measures, the disease will reach everyone sooner or later."
They felt "the battle against COVID19 is not only to protect lives and but also livelihoods".
"Urban unorganized sector and rural farming sector through cash transfers based on official minimum wage or a minimum income support," Passah and Swer said in the letter.
"All measures such as social distancing and lockdowns will fail if this relationship between lives and livelihoods is not acknowledged," they asserted.
The organizations said, "Livelihoods lost through lockdowns should be compensated both for the urban unorganized sector and rural farming sector through cash transfers based on official minimum wage or a minimum income support."
Stating that "material relief in rural areas is important", they sought increase in the amount of rations and make it "absolutely free" and get it distributed through existing PDS systems for the BPL families.
They suggested that Fair Price shops should be augmented with more essential goods for sale and for everyone, BPL and APL.
"Mid-day meals/Anganwadi SNP should be provided to school children at home. Farmers, who have taken loans through the Kisan Credit Card for vegetable production, should get a relief through moratorium on payment of interest and principal amortization."
"All the muster roll/work charge employees/contract workers/private school teachers/retail workers should get paid leave for the period of lock downs," the two organizations for the working classes, further suggested.
"For the period of lockdown and for any respiratory tract infections or suspected novel coronavirus symptoms, the hospitalization or OPD charges and testing should be free," the letter stated.
However, Meghalaya is yet to announce lockdown.
They also suggested that public health workers, both in private and public sector, be protected through incentives and all proper medical equipment.
"All areas, not just municipal areas, should be fumigated. All the markets and shops and offices should have adequate number of handwashing/sanitizing stations," the letter said.
It said the rumour-mongers should be held responsible for their actions and "any hoarders of essential goods and those overcharging should be immediately charged under relevant sections of the law".
"Anyone found discriminating against infected patients should be punished. Any organization encouraging meetings and assemblies should be actively discouraged," the two organizations said.
"As a movement and organization of working classes in Meghalaya, we would like to offer our active support in fighting this pandemic by sharing scientifically accurate information and helping with structures which are put in place to encourage social distancing as well as proper personal hygiene practices," the letter further said.