Congress legislator P.T. Sawkmie on Tuesday asked the Meghalaya government to look at the possibility of getting a third party intervention to resolve the long pending inter-state boundary dispute with Assam.
Raising a discussion through a cut motion in the state Assembly, Sawkmie said that the third party intervention is required by approaching the Supreme Court since the matter remained unresolved for a very long time.
He also said areas along the inter-state border did not have boundary pillars now and urged the government to look into this issue while recalling initiatives taken by leaders in the past governments on carrying out cadastral survey of land along the inter-state border.
Sawkmie said that people along the inter-state border should not lose their land and the government should take steps to encourage the people register their land with the state government.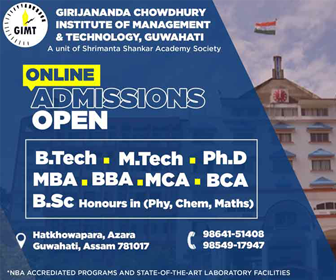 Congress MLA from Umroi, George B. Lyngdoh pointed out that the maintenance of land records in the state was pathetic where land of people belonging to Meghalaya was even registered in Assam.
He also said that it was a fact that boundary pillars in areas along the inter-state boundary ceased to exist and urge the government to carry out inspection.
"I do not know how we will contest against this when from our side we did not take steps to get the land of our people registered. At present we see sale deed being executed at the level of headmen," Lyngdoh said while asking the revenue department to take proactive steps and avail the "Digital India Land Records Modernization Programme (DILRMP) launched by Central government few years ago.
He also said that major components of the programme include computerization of all land records including mutations, digitization of maps, survey/re-survey and updation of all survey and settlement records including creation of original cadastral records wherever necessary, computerization of registration and its integration with the land records maintenance system.
Stating that the stamp duty being fixed at 12 per cent is the hurdle for land registration in the state, Lyngdoh urged the government to bring down the stamp duty so that people could come forward and register their land.
"As of now the onus of verifying the land lies with the buyers in the absence of proper land records," he said.