The annual Nongkrem Dance was celebrated with traditional pomp and gaiety here, about 15 km from Shillong, the state capital of Meghalaya.
The two-day festival began on Sunday as thanks-giving to the Almighty by the Hima Khyrim or Khyrim Syiemship, one of the existing erstwhile Khasi states in Meghalaya.
It was organized every year at the dancing ground in the courtyard of the ïing Sad (sacred thatched palace) at Smit, the headquarters of Hima Khyrim, in the presence of Syiem (king), Dr Balajied Sing Syiem, his Myntris (ministers).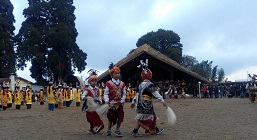 It is also known as Pomblang Syiem (cutting of goats for sacrifice) to offer thanks to the Almighty for the abundant blessings organized every year after the harvest, and for maintaining peace and prosperity in the territory of Hima Khyrim.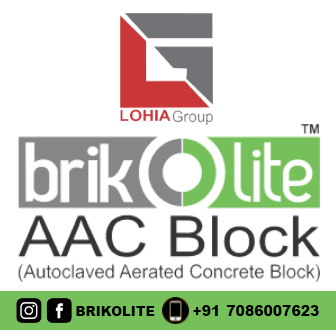 Male dancers hold the sword and fur in their hands, performed the Ka Shad Mastieh in the outer circle of the dancing ground, a symbol that men protect women from any eventuality, and girl dancers including the King's daughter, adorned their exotic costumes and jewelleries as they danced in rhythm to the beat of the ksing (drum) and tangmuri (traditional flute).
This year, the festival saw the participation of over 300 dancers, including 90 male dancers.
Amid inclement weather including drizzle during the day, people from all walks of life including VIPs and tourists alike from within India and abroad thronged the festival to witness the traditional dance and sacrifice of goats.
The dance ended before dusk, after which, the Syiem (king) along with other high priests assembled for prayers by sacrificing a cock before performing the Pomblang ceremony.
Outside the dancing venue, visitors to the festival also enjoyed watching various activities besides a variety of food items being sold by locals at the stalls.