The Computer and Language Trainees' Convocation was held on Saturday at the Ramakrishna Mission, Vivekananda Cultural Centre, Shillong wherein Meghalaya Chief Minister Conrad K Sangma was present as the chief guest.
Congratulating the students, who have successfully completed their courses, the Chief Minister said that the kind of energy and enthusiasm the youth has need to be tapped and channelised in a right direction and stated that if the policy-makers can channelize those and use it in a constructive manner, it will create a whole lot of scope and opportunities for the State and the nation to grow as well.
While urging upon the youths to start their own businesses and encouraging them to be job makers rather than job seekers, Chief Minister Sangma said that the move would change the whole perspective and the economic scenario of the State.
"There are no shortcuts, we have to take calculated risks in life and believe me, things will change. We might fail initially and we might continue to fail, but we must not get discouraged by those and instead learn from it, improve upon the failures, prepare a strategy and one day you will become successful," added Chief Minister Sangma.
Chief Minister Conrad Sangma also informed the gathering that the Meghalaya Government has tied up with the Asian Development Bank (ADB) to collaborate with universities and institutes to start Japanese language course and skill oriented training for the youth of the State, which can generate international employment opportunities.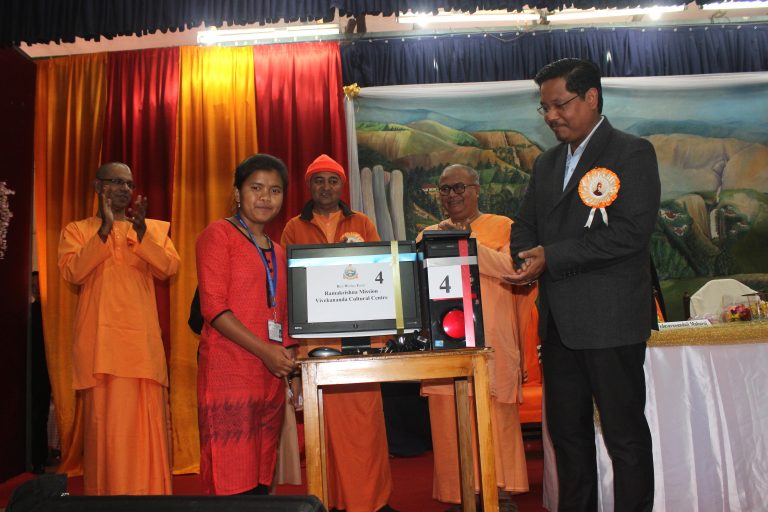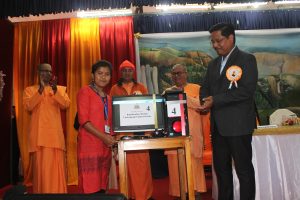 During the programme, the CM also handed over certificates of completion and mementos to the students who have completed their courses and also handed over desktops and laptop computers to the eligible candidates, who have completed a minimum of five courses and one course at the expert level in the institute.
The students who were awarded with computers will start a noble initiative of teaching computers to the locals at their respective localities and villages.
Principal, St. Mary's College, Shillong, Dr Sister Mary Harriet, secretary, Ramakrishna Mission, Shillong, Swami Sarvabhutanandaji Maharaj, secretary, Ramakrishna Mission, Sohra, Swami Anuraganandaji Maharaj and assistant secretary, Ramakrishna Mission, Shillong, Swami Vedasaranandaji Maharaj were also present at the function.