In a move to popularise bamboo as super construction material of the 21st century under India's housing for all scheme (Pradhan Mantri Awas Yojana), World's first Mobile App on bamboo housing and construction called 'BAMTECH' was re-launched in Imphal on Thursday.
The Mobile App which was officially launched by Union minister for housing and urban affairs Hardeep Singh Puri during a national seminar on 'Emerging Building Materials and Construction Technologies' in New Delhi on February 22 was re-launched by the founder of South Asia Bamboo Foundation (SABF) Kamesh Salam and Susankumar Yumkhaibam a graduate from National Institute of Design, Ahmadabad during a simple gathering at Manipur Press Club hall here on Thursday.
BAMTECH was developed by SABF under the sponsorship of Building Materials and Technology Promotion Council, Ministry of Urban housing and urban affairs.
Kamesh who is the former President of World Bamboo Organisation said there's need to promote use of bamboo as construction material when India plans to build 3 crore houses by 2022 under housing for all scheme (Pradhan Mantri Awas Yojana). But most of us prefer other readily available construction materials to bamboo which indeed has tremendous potential not only to transform India's rural economy but also to contribute to the UN's sustainable development goals because of issue on lack of technology, he added.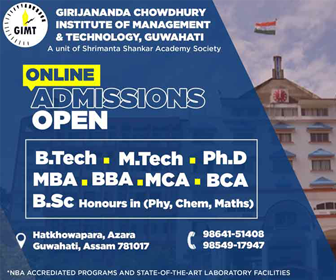 Manipur plans to construct 46,000 houses under PMAY (Urban) within 2022.Presently the state government has approved 26,000 houses.
All the bamboo species available in the North Eastern region, which contributes 54 percent of India's bamboo production, are not suitable for construction purposes. Only about 10 such species such as Saneibi, Khok, Watang, Maribob species (in Manipur) out of 55 bamboo species found in Manipur (86 species in North East) are suitable for housing, he added.
Similarly due to lack of knowledge on commercial cultivation of bamboo species (to substitute wood in mitigating pressure on natural forests), India which is the second largest producer of bamboo in the world, continues to import huge amount of incense sticks (made out of bamboos) from Vietnam and China as it consumes 3 billion incense sticks daily.
Kamesh, who is one of founders of World Bamboo Day added that the Mobile App in android platform which is currently in placed in Google play store will help an individual to construct bamboo toilets for households or public places. BAMTECH will answer the questions on full potential of bamboo as a construction material for housing, he said."So far we got a very feedback from many countries including China," he added.