In order to spread awareness on conservation of the rare and threatened fish species found in Manipur besides promoting angling and brotherhood among the communities, the second edition of the state level angling competition was organised in Manipur on Sunday.
The competition was held under the aegis of the All Manipur Angling Association (AMAA) at Wabagai Tera Urak-pat, a wetland about 45 km south of Imphal under Kakching district.
Altogether 90 anglers across the state participated in the day long competition. S Premjit of Thangmeiband bagged the first position and received Rs 3000 and a standard angling rod while Kh Nikheel of Singjamei and N Tomba of Thongju secured second and third position. They were given cash prizes of Rs 2000 and Rs 1000 respectively besides standard angling rods each.
"The idea behind organising such a small scale of competition was to promote angling as sports and brotherhood," Keisham Jibonchandra, President of AMAA said.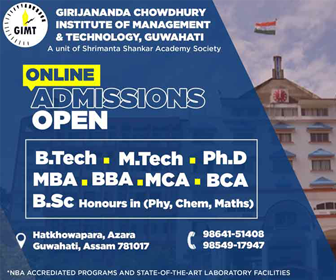 "In fact we've a clear vision for our future but we couldn't take up some of the important programmes including awareness on sustainable fishing due to our limitations."
AMAA, a registered body in Manipur since 2013 having around 140 members working in diverse professions started to explore ways and means to promote fishing as a sports event apart from taking up conservation of indigenous fishes of the state.
As part of their first venture, AMAA had organised the first ever state level angling competition at Lairen-pat, a wetland near Standard College Kongba in Imphal East district four years ago in 2014.
"Whenever we are together, we discuss and share our ideas to protect the habitats of some of the listed indigenous fish species through our experiences that we discover from our wetland and rivers," Jibonchandra added. "We've even listed about 30 indigenous fishes including Tharak, Khabak, Meitei Ngamu, Ngakijou, Sareng-khoibi and others."
Manipur anglers have already won prizes in angling competition held in Nagaland in the recent past.