Popular American rock band Steelheart arrives here for their debut India gig in Manipur during the opening day of the five-day ShiRock 2018, a rock band competition among the rock music bands of North East India which is emerging as the most popular destination for international rock bands.
The America's Arizona-based rock band will be performing on Wednesday evening as part of the opening of the rock band competition which will be organised in connection with the Shirui festival from April 24 to April 28 in Ukhrul district headquarters, 84 km north-east of Imphal.
Shiuri festival aims to spread awareness about conservation of the endangered Shirui Lily and promote the district of Ukhrul as a tourist destination in Northeast.
Speaking to reporters soon after their arrival in Imphal, the Steelheart's front man Crotian-American Miljenko Matijevic said he can't wait to meet the fans and well-wishers at this remote corner of India.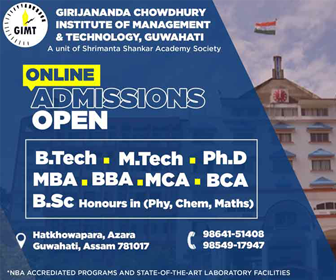 He said they will be playing more than a good number of songs including the popular 'She's gone,' 'I'll never let you go', 'My love is gone', 'We all die young', 'lips of rain,' etc. according to the wish of the fans because they sing for the people.
When asked about their first impression of the State when they land first here, he said he just can't recall back as of now as he wish to meet the people and sing for them.
Frontman Miljenko, who is also fondly called as Mil, reacting to a question on up and downs of rock music, he said, "I think, we just have to be patient as future is moving fast and somehow the rock circles around and comes back. So, here we are."
The present Steelheart line-up is Miljenko Matijevic – lead vocal, rhythm and acoustic guitar, Uros Raskovski – lead and rhythm guitar, Rev Jones – bass and Mike Humbert – drums, percussion.
Other good news for the rock lovers during the ShiRock is that Steelheart will be joined by their countrymen and legendary rock band Queensryche which is one of the leading metal bands through the eighties and nineties, on the final day of the festival on April 28.
In fact, Queensryche received worldwide acclaim after the release of their 1988 album 'Operation: Mindcrime' which is often considered one of the greatest heavy metal concept albums of all time.