The Asian Human Rights Commission (AHRC) has called for stringent action against security forces involved in the midnight raid at Manipur University boys' hostel on the intervening night of September 20 and 21.
The AHRC has termed the the midnight raid and detention of students and professors of Manipur University as issues related to police brutality, assault, freedom of expression and freedom of assembly.
Also read: Parleys on to restore normalcy and academic atmosphere at Manipur University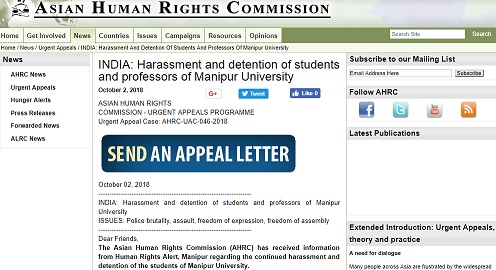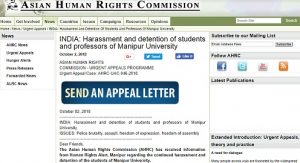 AHRC stated that it has received information regarding the continued 'harassment and detention of the students of Manipur University' and writing a letter to the UN Special Rapporteur on the rights to freedom of peaceful assembly and of association, concerning the issue.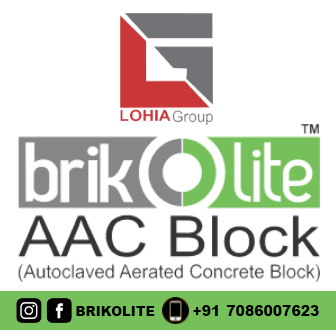 AHRC has set up a format on its web page http://www.humanrights.asia/news/urgent-appeals/AHRC-UAC-046-2018 to send an appeal letter to authorities concerned such as chairperson, National Human Rights Commission, Justice H L Dattu and Union Home Minister Rajnath Singh.
The commission has called for immediate and stringent action by both the Central and the State Governments against the police personnel who have used brutal force against the students.