Sajibu Cheiraoba, the New Year of the Manipuris, was celebrated in Manipur on Saturday.
The festival is celebrated on the first day of the Manipuri month, Sajibu, which usually falls in March-end or early-April.
Praying to Gods by offering flowers, fruits and dishes, traditional family feasting, climbing nearby hillocks in the afternoon, etc., marked the occasion.
Special dishes are prepared from vegetables to be offered to deities for a grand feast for families. The food is offered by the elders of the house to three deities for the protection of the family. Married women give gifts to their parents and brothers on the occasion. The youths seek the blessings of the elders.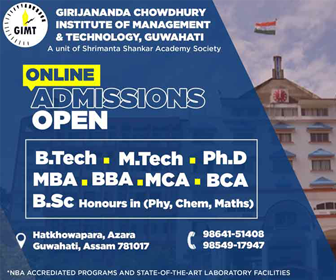 Manipur Governor Dr Najma Heptulla has also conveyed warm wishes to the people of the State on the auspicious occasion of Sajibu Cheiraoba.
"The festival marks the transition from old to new with arrival of spring and rekindles hope for better tomorrow. It is also a time to take resolutions to collectively work to destroy the dark forces in the society. May the New Year bring peace and prosperity to every household," stated the State Governor in her message.
Chief Minister N Biren Singh and others have also greeted the people of the State on the occasion. Praying for the festival to bring better understanding, love, peace, harmony and prosperity for all, he extended greetings and best wishes to all on the occasion of Cheiraoba.
Manipur's Urban Development Minister Th Shyamkumar, Works Minister Th Biswajit and Health Minister L Jayantakumar also conveyed greetings to the people of the State on the occasion of Cheiraoba.
Inner Manipur MP, Dr Thokchom Meinya, Manipur Pradesh Congress Committee President TN Haokip and former Deputy Chief Minister and MLA Gaikhangam also conveyed wishes to the people of the State on the auspicious occasion of Cheiraoba.
In view of the Cheiraoba festival, media houses in Imphal also remained closed for the day. As a result, Imphal-based newspapers will not be published on Sunday.