Manipur Central University, Imphal will host the 105th edition of the Indian Science Congress during March, 2018. Though the dates are not finalized yet, but tentatively it will be organized between March 18 and March 22 next year.
This was decided at an emergency meeting of the Indian Science Congress Association (ISCA) in Kolkata on Wednesday.
The session was to be held during the traditional January 3-7, 2018 dates at the Osmania University in Hyderabad.
However, it was postponed by the ISCA last week as circumstances in the campus were found unconducive.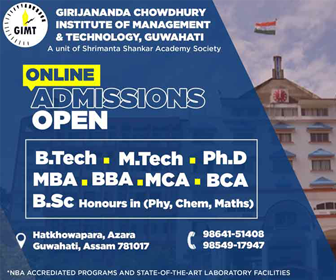 A 20-year-old student had allegedly committed suicide on December 3 on the campus. The body of the first-year student of MSc Physics was found hanging in the washroom of one of the hostels on the campus.
Protests were held on the campus after the incident.
There were seven universities which came forward to host the Science Congress including Manipur, Andhra University, Lovely University etc. However, Manipur was chosen because they could produce letters from the Vice Chancellor, Chief Minister and the Governor, said ISCA president Achyuta Samanta.
The decision of holding the prestigious annual event at Manipur was unanimous, Samanta added.
This is only the second time in ISCA history that dates have been deferred. Earlier, the 101st Session it was held during February 3-7, 2014 in Jammu University.
"On January 2 and 3, a seven-member committee of the ISCA will go to the Manipur Central University and finalize the dates," added the ISCA president.
The ISC is an annual event, usually held in the first week of January, and is attended by top scientists from the country and also from different parts of the world.
The Prime Minister inaugurates the event every year.
The last Science Congress was held at Tirupati in Andhra Pradesh in January this year.