Manipur tops the movement for organic farming among all the North Eastern states in terms of fulfilling central government's organic mission criteria. Besides, Manipur is now equipped to export organic products.
The tiny and volatile north eastern border state fulfills almost all the criteria of the organic mission of the country, according to Programme Officer Sh Debdutta Sharma of Manipur Organic Mission Agency (MOMA), Department of Horticulture.
Programme Officer Debdutta was speaking to NE NOW NEWS after giving a lecture on pest and disease management in organic farming during the two-day training on organic farming for extension officers and field functionaries of the state government held under the aegis of Regional Centre of Organic Farming (RCOF) which concluded at its Lamphelpat office recently.
Even though other NE states have more area coverage than Manipur to undertake organic farming, Manipur which has just 5000 hectares has at least something to export as its starts cultivation of black aromatic rice in all the valley district while pineapple, lemon, orange, ginger, turmeric and king chilli in the hill districts of the state.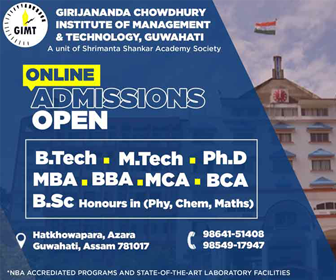 The implementing agencies are targeting to produce 7000 metric tonnes of black rice and 12 metric tonnes of pineapple at the end of three-year project cycle besides expecting 400 metric tonnes of ginger and 100 metric tonnes of turmeric through its registered organic farmers under MOMA.
Debdutta observed that organic farming is the only future way of farming and agriculture. The issues of food security, nutritional security and health security could be addressed in the long run through this farming.
Expressing the need to promote organic farmers, he urged the department officials to welcome and cooperate with the farmers and called upon citizens to encourage the organic farmers.
Dr HB Singh of CSIR-NEIST Imphal and senior scientist Dr V Pandey of RCOF Imphal also spoke on organic farming and biodiversity conservation and organic farming, principle and practices during the day's sessions which was attended by extension officers and field functionaries from eight districts including Churachandpur, Chandel, Kangpokpi, Senapati,Tamenglong etc.
It may be mentioned that the first-ever exclusive organic outlet in North East under Mission Organic Chain Development for North East Region scheme was formally opened at Directorate of Horticulture and Soil Conservation here on November 20 this year.