The Manipur High Court Wednesday rejected the prayers of the petitioners counsel to file petitions against the bail objection reports that were submitted by the State Government against former Chief Minister, Okram Ibobi, former project director of Manipur Development Society (MDS), Y Ningthem, former chairmwen of MDS, D S Poonia and P C Lawmkunga, former Chief Secretary, O Nabakishore Singh, and MDS administrative officer, S Ranjit, IAS.
As per the directives of the High Court, the State Government furnished the bail objection reports to the counsels of the petitioners, through the advocate general.
The single bench of the High Court, acting Chief Justice, N Kotiswor after hearing the submission made by the counsels of petitioners, fixed December 21 as the day for final hearing of their anticipatory bails.
Later, the court has extended their interim bails till December 21.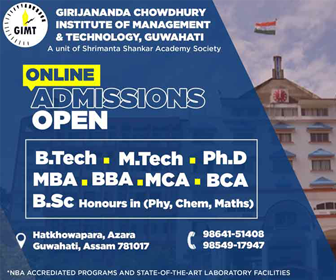 The court, earlier on September 5, had granted interim bail to former Chief Minister till September 20 after he filed his anticipatory bail petition before the court on apprehension of possible arrest in connection with the MDS scam case.
Moreover, the court has directed Okram Ibobi Singh not to have any communication with the five other persons and not to leave the country.
The FIR was registered on September 1, after under joint secretary, state Planning Department, Th Muhindro directed the SP Imphal West, Themgthing Ngashanva to register an FIR for investigation on the basis of the findings of an inquiry conducted by the State Vigilance Commission into alleged financial irregularities to the tune of Rs 185.79 crores in MDS.
On September 4, the district and session judge, Imphal west rejected the anticipatory bail application filed by S Ranjit as the charged level against him is considered as criminal breach of trust, cheating, conspiracy and criminal conduct by a public servant, which are of serious offences.