In an effort to provide a platform to children, a photography workshop was held under the aegis of Tulihal Battalion of 9 Sector Assam Rifles for the students of St John's English High School, Nambol under Bishnupur district of Manipur.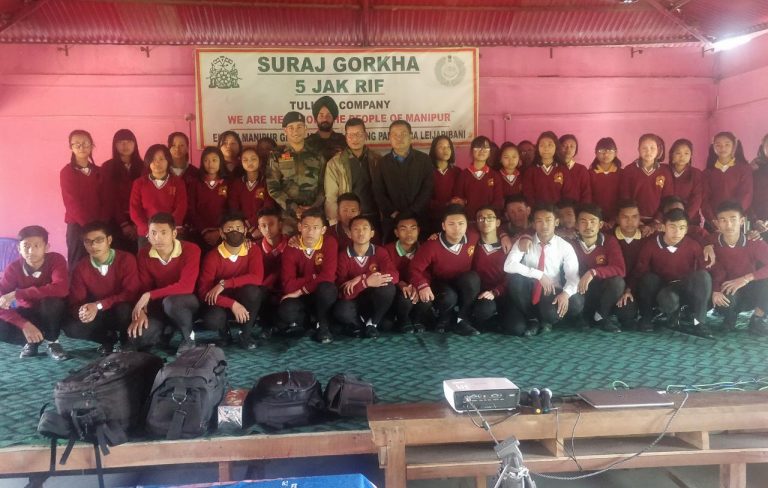 The photography workshop was organized to give an insight into basics of photography and facilitate the students to interact directly with renowned professionals in the photography field.
The photography workshop was organized by bringing in two renowned professional photographers namely general secretary of Manipur Amateur Photo Club(MAPC) Moirangthem Ranjit and course director Jinendra Maibam of 'Images of Manipur,' a photography institute in Imphal.
Both the photographers not only explained and taught the basic nuances of photography, but also shared their real life experiences while learning photography.
MAPC functionary Ranjit covered introduction to photography, its application basics of camera operations, basic composition, rules including framing and camera angles.
After the lecture, Ranjit also carried out a detailed and deep review of the photographs clicked by him throughout his career.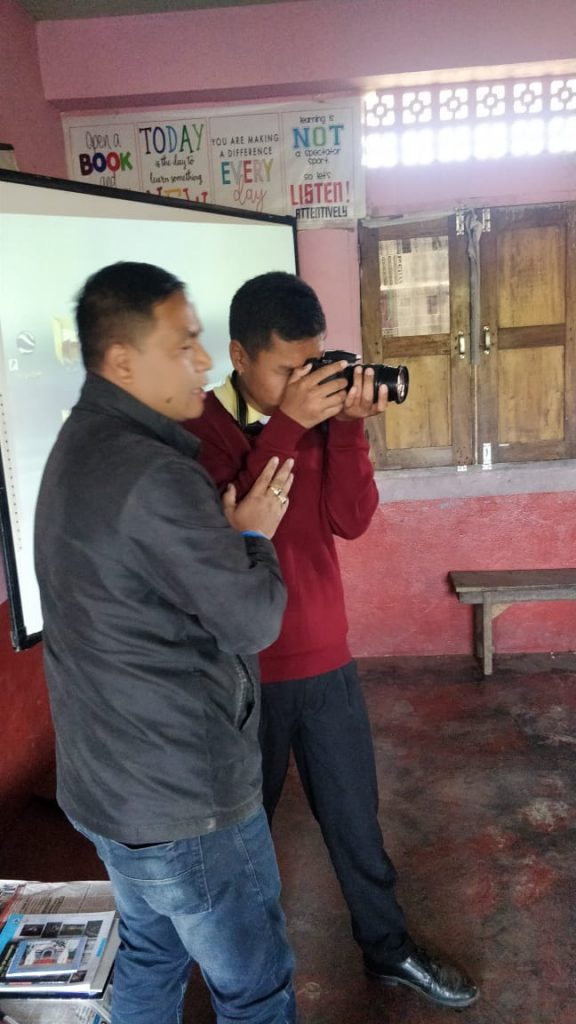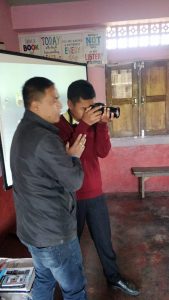 On the other hand, course director Jinendra shared his insights on how to choose a camera, the 'rule of third' lighting aspects, how to control shutter speed and exposure and also educated the kids on various photography competitions.
Though cautious about handling the big expensive lenses put up for display, the students had a good time experimenting and then posing with different lenses.
"Learning photography is a never ending process. From acquiring a new camera and going out for a shoot for the first time, the experience, and the photographs ensure that this is a hobby that gets really addictive," Assam Rifles (South) PRO said in a press release on Saturday.
"Students who underwent the photography workshop were delighted with the whole experience which made them feel more confident, inspired and motivated," the release added.
This initiative of Assam Rifles not only encouraged students to take it up as a hobby or a passion but also consider as a career choice, it added.