Several noted experts from diverse fields shared their experiences and feeling on developing harmonization in Manipur during a symposium held under the aegis of Red Shield Division of Army in Senapati district headquarters, 60 km north of Imphal on Wednesday.
Eight speakers representing different ethnicity and profession expressed their views on the theme "Inclusive economic development will usher in ethnic harmonization in Manipur" while five eminent expert panelists also gave their experts comments followed by question and answer session, according to army sources. Many socio-political leaders, youth from different parts of Manipur, government officials and personnel from different media houses also attended the symposium.
Prof N Mohendro Singh (Retd), an economist,  said academic intervention is most effective in leading to far reaching changes in society and this effort of the Army will go a long way in that direction.
Social activist and National Youth Volunteer Thokchom Sylvia Devi said that development alone will not bring harmony.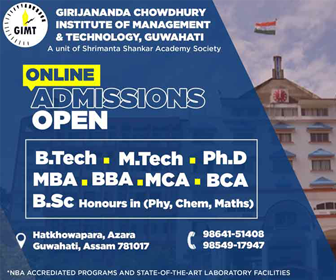 "We need to remove illegal taxation, corruption extreme lack of quality education, as it hurts the common people most. Due to presence of these ills, no effective development can take place," she said.
Kh Shiile Anthony, Director, HRD and North Eastern Council Shillong said the trust deficit between various communities needs to be bridged to achieve both development and harmony.
He further said Armed Forces, who represent convergence of diversity, should take initiative and help various communities come together in Manipur. The state is inhabited by 36 ethnic communities.
Social worker and a business entrepreneur Bountia Keishing stressed upon the need by government to give suitable knowledge to people and also stressed upon importance of people participation in the development process.
Professor Amar Yumnam of Manipur University, while summing up the Symposium, stressed upon the importance of such a gathering to generate ideas.
In his concluding remarks General Officer Commanding of Red Shield Division Major General U Suresh Kumar stressed upon the importance of harmony amongst different tribes as a pre-requisite to achieve sustained development and ever lasting peace in Manipur.