Two Manipuri weightlifters – Saikhom Mirabai Chanu and Khumukcham Sanjita Chanu who won gold medals for India in the recently concluded 2018 Commonwealth Games at Gold Coast, breaking the event's weightlifting records in the process, was accorded a warm welcome when they returned home on Thursday.
Also read: Manipur CM announces Rs 15 lakh reward for weightlifters Mirabai and Sanjita
Hundreds of young weightlifting players from Sports Authority of India (SAI) and State Youth Affairs and Sports Department, official of Manipur Weightlifting Body, local club members, well-wishers and respective family members welcomed the two gold medallists by garlanding them and shouting slogans of praise.
The respective local club functionaries led teams arranged two well decorated vehicles to carry both the medallists along with their family members and drove straight to the Khuman Lampak sports complex in Imphal for a brief reception function prior to their journey to their respective villages – Nongpok Kakching and Thongju, in Imphal East and West districts.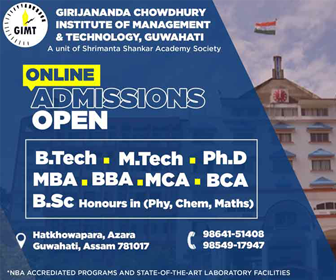 Mirabai Chanu won India's first gold medal in the 2018 CWG at Gold Coast, when she finished first in the women's 48 kg weightlifting while her colleague Khumukcham Sanjita Chanu won India's second gold medal in the 2018 Commonwealth Games, finishing first in the women's 53 kg weightlifting finals.
Mirabai who started with a snatch of 80 kg and took it to 86kg which was a Games record, smashed the Commonwealth and Commonwealth Games' weightlifting record by lifting 196 kg.
In clean and jerk too, she started at 103 kg to break the Games record and then lifted 107 and 110 kg to shatter the record in clean and jerk as well as her own total.
The previous Games' record was 175 kg set by Augustine Nwaokolo of Nigeria in 2010.
On the other hand, Sanjita lifted a total of 192 kg which included a CWG record of 84 kg in the snatch and 108 kg in clean and jerk to finish first in the women's 53 kg weightlifting finals.
Defending champion Loa Dika Toua of Papua New Guinea was a distant second with 182 kg while New Zealand's Rachel Leblanc-Bazinet took bronze with 181 kg.