The foundation stone for the construction of first ever Homoeopathy Medical College in Manipur was laid at Lamphelpat in Imphal on Saturday.
Manipur Health and Family Welfare Minister L Jayantakumar Singh, Director Dr A Guneshwor Sharma of AYUSH, Former minister Dr Moirangthem Nara, Vice Chancellor Prof M Premjit Singh of Central Agricultural University (CAU), Iroisemba, Additional Director Dr Y Lukhoi Singh of State AYUSH Society Manipur attended the foundation stone laying function.
Speaking on the occasion Health Minister L Jayantakumar said the Government is always ready to take up necessary actions to provide required infrastructures and manpower to improve the health sector of the state on priority basis.
Mentioning about the shortage of fund minister said the health department officials are trying their best by submitting detailed project reports to the concerned Ministry of the Government of India for incurring adequate funds.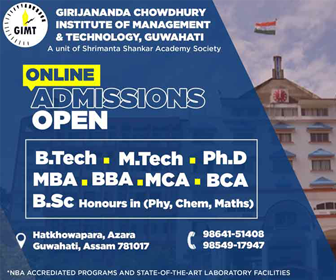 The Homoeopathy Medical College will serve its purpose only when the fraternities of the department tie up together and work with sincerity and dedication, he added. Highlighting the increasing importance of AYUSH system of treatment and medication he asserted that AYUSH has become common to both the rich and the poor.
In his presidential address, Director AYUSH Dr Guneshwor Sharma said AYUSH is not only a simple science but also a way of living as it plays a big role in the present way of treatment.