The Manipuris, mostly of whom are Hindus, have started celebrating five-day-long Manipuri version of Holi called Yaoshang, one of the major festivals in the State from Friday with religious fervour, merrymaking and widespread sports and entertainment activities across State.
The celebration of the five-day Yaoshang festival commences from the full moon day of Lamta (February/March), the last month of Meitei lunar calendar. Main highlight of the festival is the Thabal Chongba dance. Thabal Chongba is a Manipuri folk dance where boys and girls form a circle and hold hands and sing and dance.
The festival marks the rejuvenation of the spirit of life and it is celebrated with gaiety and enthusiasm, commemorating the birthday of Chaitanya Mahaprabhu.
The highlight of the festivities, celebrated mostly in the valley area by the Meiteis, is a collection of donations from households by pre-puberty young boys and girls dressed in their finery, playing with colours and water.
On the first day of the festival since morning, teams of young children, led by prominent sports personalities, converged at the sacred Kangla Fort in Imphal to light their torches from the sacred fire of a temple inside the fort and moved to the local sports complex.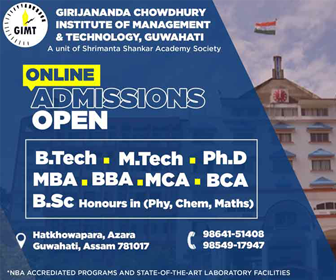 Traffic jams were witnessed for the whole day on Friday on the roads leading to the main entrance gates of the fort after teams continued to converge to light their torches.
While in the evening, Manipuri Vaishnavites burnt the traditional Yaoshang (a small thatch hut) before prayers by local priests. The event was followed by 'Nakatheng' – an age-old tradition of house-to-house donation campaign by small children.
The primary idea to organise annual Yaoshang sports meet during the five-day festival which is scheduled to conclude on March 6, is to encourage sports across the State, said a key Yaoshang organiser in Imphal East at Kangla Fort where he accompanied a group of children and local sports persons coming to lit the torch with secret fire from the Kangla.
On the other hand, Vaishnavite people, mostly elders, sang devotional songs and danced at Shree Shree Govindajee Temple at the historic palace compound and some select houses and worship places during Yaoshang festival.
Besides, Manipur Governor Dr Najma Heptulla and Chief Minister N Biren Singh, many have extended heartiest greetings to the people of the State on the joyous occasion.