Deceased organ donation is yet to pick momentum in the Northeast. Manipur becomes second state in North East India after Assam, where the organ transplantation takes place. But, the 'deceased organ donation' and organ transplantation rate in North Eastern states comparing to the other parts of the country is not encouraging, according to the doctors.
"Many patients die due to unavailability of human organs. So time has come to spread awareness about deceased organ donation among the masses," Chairman and Managing Director Dr Khundongbam Palin of Shija Hospitals and Research Institute in Imphal said.
So far 17 kidney transplantations were conducted at Shija Hospitals and Research Institute in Imphal, an approved hospital for kidney transplantation in Manipur, Dr Palin said. Of which 4 cases were from Nagaland.
But there is huge shortage of organs in the country where only about 7000 kidney transplantation takes place against the requirement of 2 lakh kidneys annually.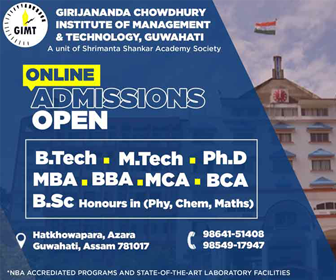 The people in southern and western states of the country have started to come out for deceased organ donation to save human lives. But it was not in the North Eastern region till date, he added. So awareness is need of the hour.
Sharing a similar sentiment, managing trustee Dr Sunil Shroff of Chennai based Mohan Foundation, an NGO which had been promoting organ donation in the country since 1997, said that most of the human organs except brain can be transplanted.
"Many organs and many tissues can be recycled to save a life. So greatest gift in Life is organ donation," says pioneer Urologist and transplant surgeon Dr Sunil."Here you do not die. You extended your life. Someone can see the world through your eyes again."
But the North East India does not have 'deceased organ transplantation' and the requirement for organ transplantation, particularly kidney transplantation is huge in the country as kidney infection is increasing with 60 percent of this infection caused by diabetes and hypertension, he added. The organ transplantation has been in existence since 1995 in India.
Only about 5000 organ donation takes place in the last 20 years while around 17,000 people are trained to take up the initiative. As a result the rate of deceased organ donation is surprisingly increasing in the last five years.
Even though there are 196 organs donation in 2012, it has been increased to 800 in 2016, he added. If we conduct more organ transplant, the health care facilities will be more improved.