Around 6167 cars and 16,458 two wheelers have increased on Manipur roads during April to December, 2017, according to effective vehicle population reports of the Department of Transport, Government of Manipur.
Among the hill districts, Churachandpur has the maximum number of cars (3900) followed by 1193 in Senapati District Transport Office records while Imphal West district has maximum cars (27465) among all the districts. Similarly, the district also has the maximum number of two wheelers (1,81198) comparing to other districts.
With this increase, the total number of cars in the State comes to around 44,133 while the total number of two wheelers is 2,49,201. Otherwise, the total vehicle population of Manipur as on December 2017 is 3,67,035.
Meanwhile, Deputy Director David Elangbam of the State Transport Department said that the department is trying its best to start the helicopter service on the coming May 15 as promised earlier by the state government to the people of Manipur. Regarding the revenue generation, he added that the revenue of the year 2017-18 stands the best in the recent year with a total of Rs 29,96,18,473 till January, 2018.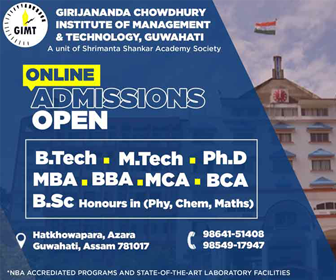 He said that transport system is an important indicator of the well-being and development of a society and its public. The main activities of the department are basically Non-Plan in nature viz., grant of driving licence, vehicle registration, route permits, revenue collection and enforcement of MV Act and Rules etc. Also recently, computerisation of various programmes with the introduction of VAHAN and SARATHI under the Smart Card System has been introduced, he added.
Besides, the Transport Department is also functioning as a nodal authority for the projects taken up with the aegis of various Central Ministries including expansion/development of Imphal International Airport, construction of Jiri-Tupul Railway Line, Inland Water Transport Projects (Loktak Phase 1 and 2 and Barak River) and Introduction of Helicopter Service including Air Ambulance, he added.
The revival of MST after being defunct for about 14 years on June 2017 is one of the biggest achievements of the department, according to the officer on special duty, Dr Polem Lenin of Manipur State Transport.
Dr Lenin said the introduction of public bus services has helped in earning a good amount of revenue to the department. The revenue earned from June 26, 2017 till March 31, 2018 is Rs 1 05, 17,568. Comparing this amount to the operational cost of Rs 93 lakh, the introduction of the public bus transport system is a beneficial step to the government at the same time providing affordable service to the public, he added.