Two hundred-and-eighty four eminent personalities from across the country and aboard serving at different University have shown their solidarity to the demand of the Manipur University community and condemned the arbitrary arrest and incarceration of six teachers and nine students of the University.
Six teachers and seven students have been sent to judicial custody for fifteen days, and the remaining two students for five days. Two more were picked up on Wednesday.
The statement, signed by the 284 personalities, stated that the arrests have been made under sections of the Indian Penal Code that invoke 'an attempt to murder', 'wrongful confinement', 'extortion', 'kidnapping' and 'criminal conspiracy' on the basis of a complaint made by Manipur University faculty, K. Yugindro Singh (and the suspended registrar M. Shyamkesho) on charges of attempt to murder and kidnapping.
Also read: Mass protest in Delhi against midnight police crackdown at Manipur University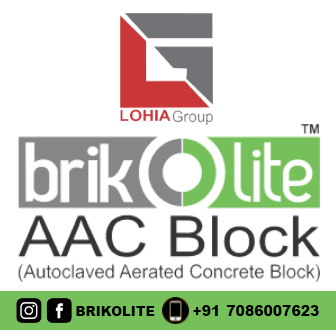 The signatories include Noam Chomsky, Professor, U of Arizona, MIT emeritus; G C Spivak, Columbia University; Mahatma Gandhi Central University Teachers Association, Mahatma Gandhi Central University; Aaditya Kulkarni, research scholar; Abha Dev Habib, Assistant Professor, Miranda House, University of Delhi; Atul Sood, Professor, Jawaharlal Nehru University; Abhijit Roy, Professor, Department of Film Studies, Jadavpur University; Nikita Sud, University of Oxford; Andrew Simpson, Professor, University of Southern California; Ania Loomba, Professor, University of Pennsylvania; Anirban Baishya, University of Southern California and others.
The six arrested professors — Dr N. Santomba, (Dept. of Manipuri), Prof. Chungkham Yashawanta (Dept. of Linguistics, also Dean of Humanities, and in-charge Dean of Students Welfare), Prof. SougaijamDorendrajit (Dept. of Physics and Registrar-in-charge), Dr L. Bishwanath Sharma (Dept. of Philosophy), Prof L Sanjukumar (Dept. of. Biotechnology and Secretary MUTA), and Dr. Yengkhom Raghumani (Dept. of. Earth Sciences) have also been suspended with immediate effect.
Following the arrests, the Manipur University campus has been turned into a cantonment, the boys hostel has had tear gas shells and mock bombs rained down upon it all of Thursday night (September 20), Internet services shut down, and all normal academic life has come to a complete halt, it said.
"Manipur University has witnessed a peaceful (in the face of great police brutality) 85-day-long united agitation by its teachers, students, and staff asking for the removal of the Vice-Chancellor AP Pandey, and the constitution of an Independent Enquiry Committee to look into the allegations of his administrative and financial lapses," said the statement.
This agitation was successful, with a probe being announced on August 16, 2018 and the VC being placed on suspension pending inquiry on September 18, 2018. The details of the egregious mis-demeanours of the suspended VC that have formed the basis of agitation by the greater student and teacher communities and have been the cause of disruption of academic activities, are to be found in the news item links provided below.
"With the agitation called off, Manipur University was in the process of conducting long-delayed semester examinations. K. Yugindro Singh's attempt to assume charge as pro-VC on the strength of a suspended VC's 10 order is unquestionably superseded by the September 18 accord between MHRD, Manipur Government, and the Manipur University community. Since August 3, Prof. Viswanath Singh has served as VC in-charge, so designated by the MHRD itself on August 2," it added.
"It was in this context that the members of the MU community engaged with K. Yugindro (and M. Shyamkesho) to dissuade him from plunging the university into a crisis. That there was no attempt to kidnap or murder is clearly evidenced by the fact that the two faculty were unharmed after the meeting, and at full liberty to make the complaint personally. If anything, the conspiracy seems to be on the other side, as latest reports are that K. Yugindro Singh has assumed charge as acting VC of Manipur University (a ceremony that was attended by not even one faculty member) on the instructions purportedly issued by MHRD on September 19," the statement read.
"This gives truth to the charge being made in Manipur University that the police action and arrests of the professors and students enjoys political patronage by both the state and central BJP-RSS governments. The aim of this 'invasion' was to create conditions that will simultaneously derail or tamper with the probe against AP Pandey, wreak retribution on the Manipur University community and particularly MUSU for their successful agitation, and serve as a chilling warning to all universities whose constituents dare to challenge corruption, arbitrary and unethical conduct by BJP-RSS appointees as heads of their institutions," it added.
The 284 eminent personalities having recognised at different field appealed to the Visitor of Manipur University, the President of India to release all teachers and students of Manipur University who were arrested on September 21 and after, and withdrawal of all charges and suspension orders without condition.
The statement also demanded removal of Yugindro Singh as VC in-charge and a restoration of Prof. Viswanath Singh as VC in-charge, and Prof. Sougaijam Dorendrajit as registrar in-charge, and a strict adherence to all terms of the Memorandum of Agreement henceforth.