A female leopard was caged in a trap laid by Forest Department officials at the Numaligarh refinery township under Golaghat district of Eastern Assam in the wee hours of Sunday.
The female leopard was straying into the Numaligarh refinery township for the last few days, obviously in search of food.
The Numaligarh refinery authorities had informed the Forest Department officials about the movement of the female leopard in the township.
The refinery authorities also urged the Forest Department authorities to take immediate steps to trap the big cat that was unleashing a reign of terror in the entire area.
Accordingly, the Forest Department officials of the Numaligarh division under the Golaghat circle laid the trap by installing an iron cage in the area where the feline was frequently spotted. Finally, they were rewarded when the female leopard got trapped in the iron cage in the wee hours of Sunday.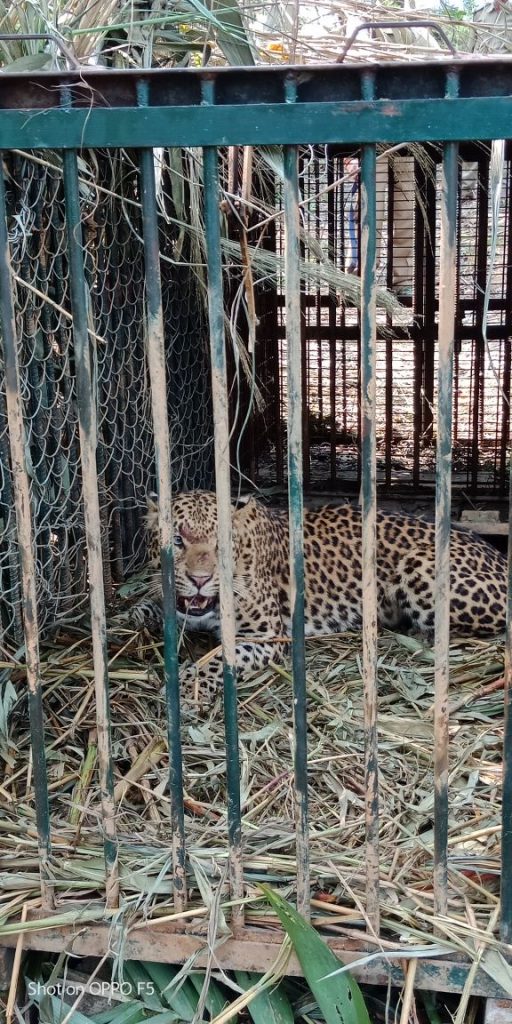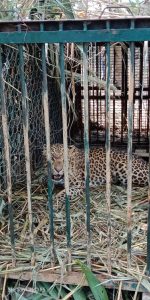 The Forest Department officials are mulling to release the caged leopard into the Nambor Wildlife Sanctuary in Karbi Anglong district of Assam.
Notably the Deopahar forest hillock, famous for its archaeological sites, is situated very close to the Numaligarh refinery township which is a natural habitat of leopards.
The recent development activities in the Numaligarh refinery township and other detrimental activities have drastically affected the natural habitat and the food supply of these leopards forcing the big cats to stray into human habitation in search of food.
Not only leopards, the wild elephants are also facing problems in their free movement because of various constructions by the Numaligarh refinery authorities.
Notably, the Golaghat district administration in association with the Forest Department had demolished a wall constructed along the boundary of Numaligarh refinery township and the Deopahar blocking an elephant corridor.