The police busted an inter-State oil pilferage racket at Naharani Borbam area of Moran on Saturday night. Dibrugarh Additional Superintendent of Police (ASP-Headquarters) Surjeet Singh Paneswar led the late-night operation with Moran Police and seized ten thousand litres of condensed oil and diesel which were kept in several drums and containers.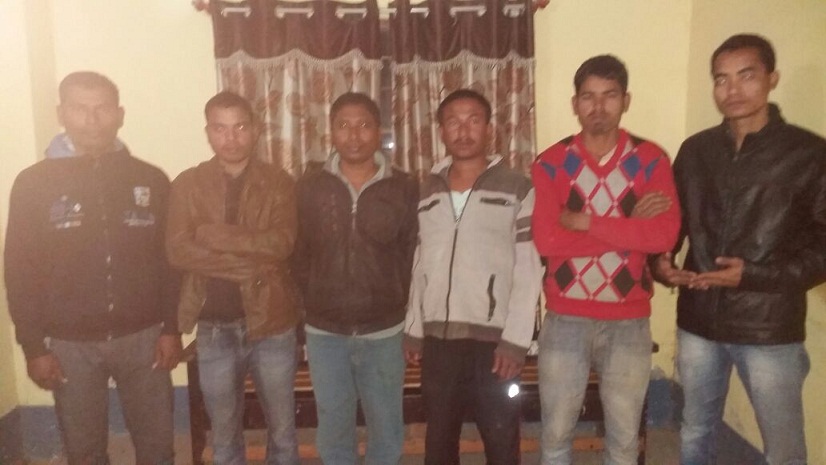 A total of six persons have been arrested for being involved in the racket.
"In connection with the case we have arrested six persons – Robin Dehingia, Subhrajyoti Dehingia, Krishnajyoti Dehingia, Khirod Dehingia, Tobarok Ali and Bitupan Mohan. They were the part of an inter-State racket. One truck and a car have also been seized from them," said Bhaskar Jyoti Phukan, Officer-in-Charge of Moran Police Station. Phukan added that they have also seized other materials which were used to keep the condensed oil and diesel.
Sources said every day hundreds of oil tankers carry petrol and diesel from the IOC oil refinery at Digboi and Duliajan-based Oil India Limited to various destinations across the Northeastern region. The tankers on their way usually stop at the roadside dhabas (eateries) located in the Moran-Sepon stretch along the NH-37.
"The racketeers with the connivance of some unscrupulous drivers and helpers pilfer a certain per cent of petrol or diesel from the tankers and then refill the same with some cheap solvent or kerosene. The tankers then carry its onward journey filled with the adulterated fuel. The entire operations are carried out by the oil thieves after 11 pm after the eateries are closed for patrons," informed sources on condition of anonymity.
Sources also alleged, "The racket has been thriving for the last several years in nexus with local political leaders, police and civil officials." The oil theft racket reportedly causes losses of several lakhs to the oil companies annually. Besides, the adulterated fuel also causes substantial damages to vehicles and two-wheelers when used.