Manipur Chief Minister N Biren Singh on Sunday said infighting and factionalism in many organizations including sports bodies is detrimental to the growth of the State.
Biren said this while speaking as chief guest at the felicitation function organized by Department of Sports and Youth Affairs at the Multipurpose Indoor Hall of Khuman Lampak in Imphal East district on Sunday.
The programme was organized to felicitate nine body builders, who have brought laurels to the state by winning prizes in different international competitions.
The Chief Minister further said that because of factionalism in sports organizations, the government is sometimes 'reluctant or even unable to take decisions'.
He also lamented that the government could not felicitate the champion bodybuilders on time due to the presence of two different body building bodies in the State earlier.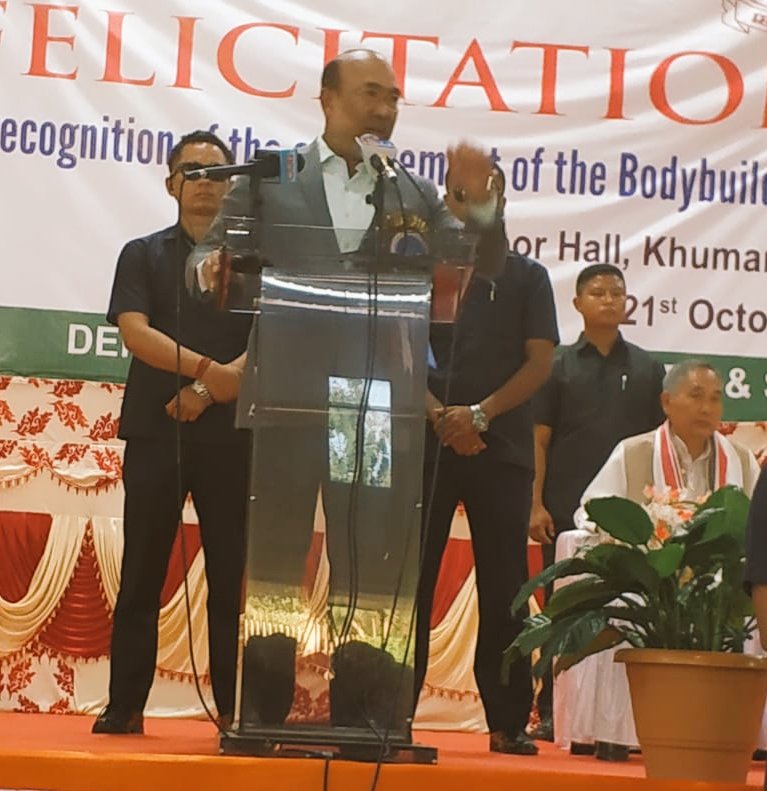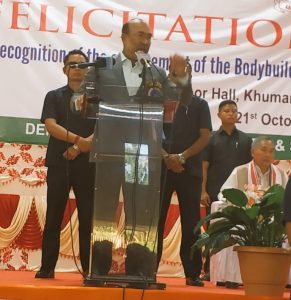 The Chief Minister further appreciated that these two bodies had reconciled to merge into a single body and lauded the efforts and intervention from the Sports and Youth Affairs Department, its secretary, Bobby Waikhom and director, Armstrong Pame and most importantly State Sports Minister Letpao Haokip who had made this reconciliation a reality.
Taking pride in the achievements of bodybuilders of the State, Biren said that Manipur has so far produced around 20 Mr India title winners and more than 100 bodybuilders who could win different prizes in different national and international events.
Cash rewards of Rs 50,000 each was rewarded to three body builders, L Rishikanta Singh, L Dinesh Singh and A Boby Singh while Rs 40,000 was handed over to Th Sarita Devi.
Moreover, Rs 30,000 each was presented to N Sarbo Singh and Y Momota Devi and Rs 20,000 each was given to three body builders namely, L Neta Singh, W Jamuna Devi and M Janshi Devi on the occasion.
Later, the five bodybuilders presented a bodybuilding show much to the delight of the present audience.