Assam film maker Deep Choudhury is all but excited as his directorial debut 'Alifa', that has already accumulated awards and accolades at various film festivals, is all set to hit the theatres in Assam and West Bengal on March 30 next.
Also read: 'Alifa' comes to theatres in Assam and Kolkata on March 30 next
In an exclusive interview with Northeast Now, Deep Choudhury reminisces about his journey with 'Alifa'. Excerpts:
Northeast Now: From ad films to feature films – how was the journey of transition? How long did it take for 'Alifa' to complete its journey from conceptualization to the theatre?
Deep Choudhury: Cinema had always been my first love. I feel I belong to this medium.
As an artiste, cinema is the best possible expression for me.
It took me five long years to finally bring the idea to screen. It was pretty hard to live on such an idea, with the anticipation to make it to a feature film.
But that hardship has really taken a back seat after I had received so much appreciation for my work.
Northeast Now:  Displacement, alienation, marginalization are a major presence in our society now, but as a debutant film maker, how did you weave the story for the movie 'Alifa'?
Deep Choudhury: This has always been in our society… a major section of people in our society are still deprived from basic human necessities. When you can not avail the basics, than health and education become your luxury, and you are left out in the society.
Urban poverty is a very less talked about subject. The people who migrate to cities leaving behind their villages, hoping for a better life sometimes live a worse life. These daily wagers strive only for survival, thinking beyond is a luxury for them.
This section of people in society is displaced and alienated and regarded as burden to our society.
The story of the movie is a completely humanitarian approach – because the idea of being human is above politics, caste and creed.
This is a far away dream to think bringing equality in society.
There will be differences, but accepting that difference as a human being is quite possible. It's time to make our sensibilities more sensible and accept every one as they are.
Northeast Now:  Baharul Islam went on record saying that he found it very easy to get under the skin of the character because he also experiences alienation and marginalization often. What was your thrust on casting and handling the young non -actors?
Deep Choudhury: Baharul is absolutely right who played one of the major roles in the film. Yes it's true.
The idea to cast him for the character of Ali was because he belongs to that same community on which the film is based.
He has seen that life closely and experienced at some point the humiliation that has become an everyday affair.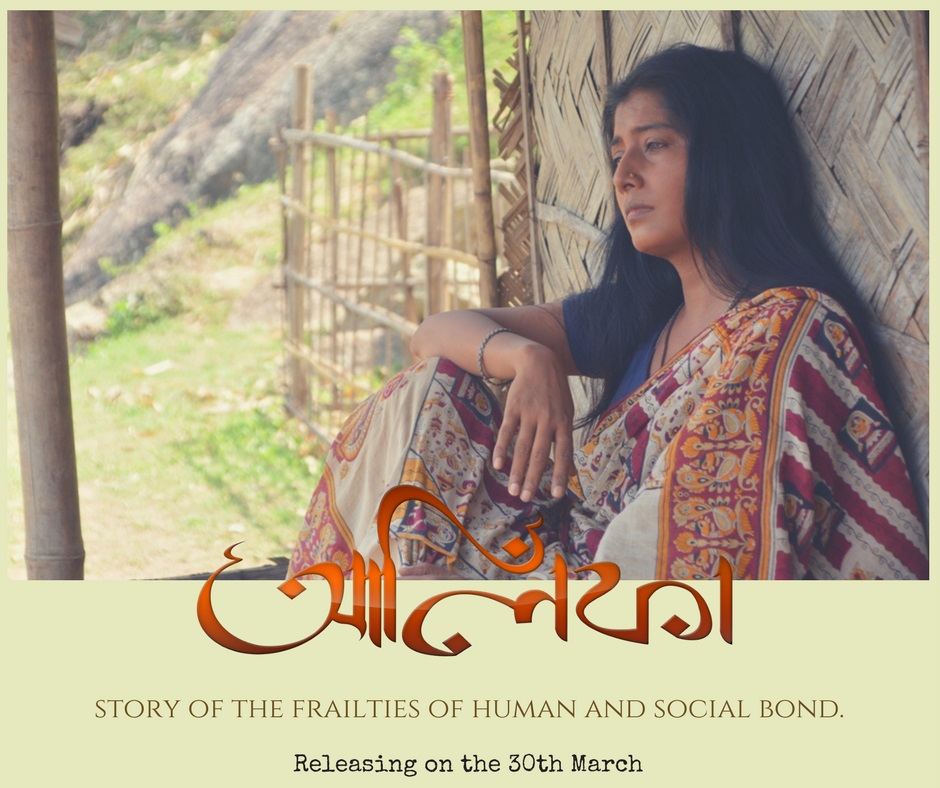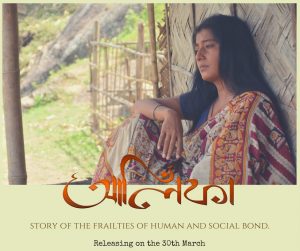 Two main leads in the film, Baharul Islam and Jaya Seal Ghosh are NSD alumni and are among some of the finest actors of our region.
It was really a cakewalk directing these intelligent actors.
However, it was a real challenge for me to direct two child actors, who are central characters in the film. To get the authenticity of the story, I shot the film in this particular dialect called 'Momensingya' or colloquially called the 'miya' language, which does not have a recognition.
But it is dialect commonly spoken by a large section of people spread across Assam, the North-east and some parts of West Bengal having Bangladesh origin.
Due to its close proximity to Bengali, we called the film officially Bengali.
The child artistes Pakija Hasmi who played Alifa and Riyan Abdul who played Faizal are actually from this community.
Language has never been a constraint for them. But they appeared before camera for the first time, so, I had to work in a very innovative way to make them comfortable before camera. And I was really surprised to see their adaptability and intelligence.
Northeast Now:  As a debut film how did you get funding?
Deep Choudhury: It is indeed very difficult to get finance for a first time film maker. To show what you see is the hardest part in filmmaking, and the same thing becomes very easy after you getting recognition as a film maker. Most of our industry producers do not have this vision… for them seeing is believing.
This is the saddest part – though film making is regarded as an art, but it is the most expensive art.
To prove what you are capable of is the most frustrating process.
One fine day, I took this decision of doing a short film. I invested all of my savings and took help from family and friends. The idea was to make a short film, to only show my narrative and directorial skill, and help me get a feature film.
This is how 'Fishing Surmai' was born, a 30 minutes long short film, for which I got Best Director Jury Award at the Mumbai Short International Film Festival.
It was a conscious decision to make a short film of that length, which eventually proved to be successful. Riding on its success and showing that film, I got my first feature film, 'Alifa'.
Northeast Now: The film has travelled and earned plaudits, any specific experience/comment at such screenings that you carry with you?
Deep Choudhury: During festivals and special screenings I received appreciation in plenty.
But one remark by a gentleman who was in his late 70s, during the Kolkata International Film Festival will stay forever with me.
He was overwhelmed after coming out from the theatre, hugged me and said that after 'Panther Pachali', the classic by legendary Satyajit Ray, 'Alifa' was a movie in Bengali which really touched his heart.